A Partner in Payments That Companies Love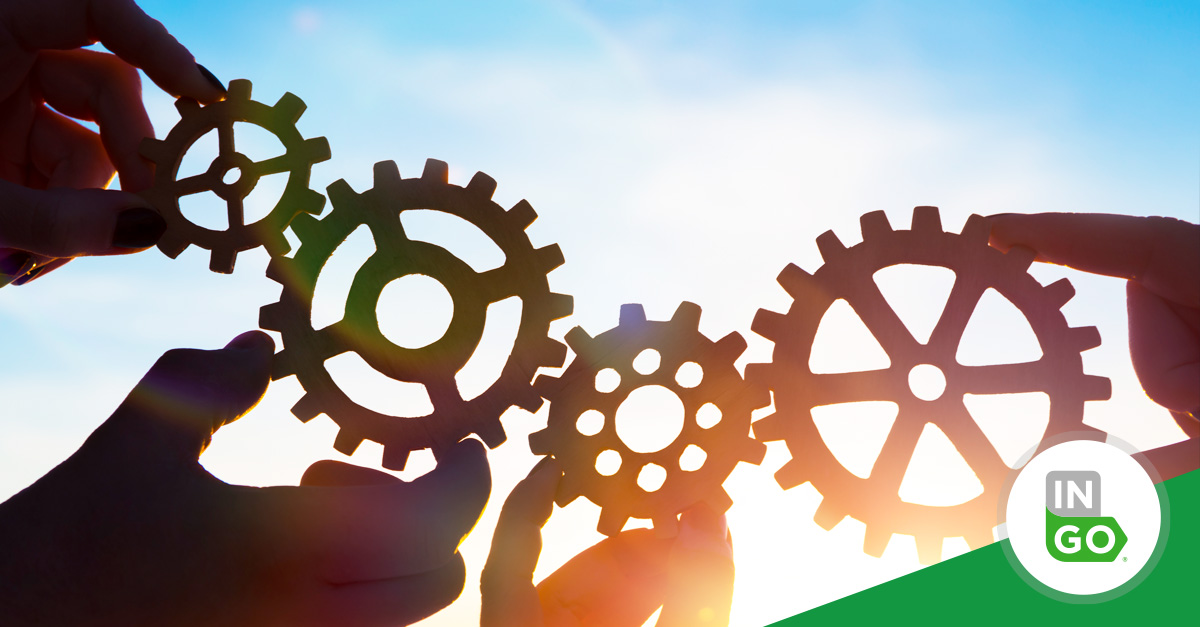 In a recent media interview, an executive at Caesar's Sportsbook said they selected Ingo Money because they needed an expert provider who would partner with them and get into the trenches. Here at Ingo, we take being called a trusted partner willing to do the hard work of payments the highest of compliments.
It started me thinking about Ingo Money's place in the growing payments ecosystem and where we're headed this year.
With payments – instant payments in particular – having become a business requirement for nearly every company, the market has exploded and the supporting landscape has changed dramatically over the past few years.
For companies with disbursement or payment functions already, that means a rush to digitize and turn on money mobility features like instant money-in and money-out with recipient choice. For non-financial companies, it means embedding instant payments into their existing offerings.
Here at Ingo, we've been building towards this moment. We've been called the OG of payouts because we've been here since the beginning and there's nothing that we haven't seen. When you cut your teeth on remote check deposit (the Wild West of financial fraud), pioneered digital push payments with Visa and defined money mobility, then you've earned your stripes.
It's one of the reasons why we've built such a blue-chip client roster, stuffed with the market leaders in insurance, banking, lending, earned wage access, business operating systems and now gaming. Ingo possesses a powerful combination of an industry leading disbursements gateway, innovative recipient engagement technology, risk and fraud-fighting tools and an unrivaled partner support team.
We take even greater pride in how many of our clients stay with us over the years. Clients repeatedly tell us how much they love the experience of working with Ingo. They appreciate that our references are unanimous in confirming that Ingo is there through thick and thin as a front-line partner, and then how much expertise we bring to the table when we engage – something that's truly unique in this business. Because of this deep commitment and ongoing support, they stay with us for years…a rarity in this business.
It is this white glove experience that truly sets us apart. And it doesn't end once the solution is up and running though. Payment problems are a fact of life for every company. From incorrect customer information to network downtime to issuer fraud filters, there will always be instances when a transaction fails. What your payment vendor does at that moment is what defines the quality of their support and partnership.
Here at Ingo Money, we already have the industry's highest payout success rates among the major networks. Our proprietary routing logic – built through a decade of operational excellence – led one network partner to observe how transactions appear scrubbed when they come through Ingo.But in the rare event that it still doesn't process, clients can contact us 24/7 via phone, text, email or Slack to problem-solve their issue. We never force a client to a chat bot.
While this may seem obvious, it's anything but common in this space. Most of our competitors are either treasury banks that aren't tech forward, or tech providers that are all about the API. Their mantra is often "API it and forget it".
At Ingo we believe our APIs are exceptional but it's our delivery and support that sets us apart. That value is only magnified by partnerships like ours with KeyBank, which combines the power of Ingo with one of the country's leading treasury banks to provide enterprise clients with the best of both worlds.
It's just one more reason why our clients stick around for years and years. We make it easy for them to find peace of mind. And when you're responsible for your customers' money, I'm not sure there's any higher compliment you can be paid.
Looking ahead, we are focused on continuing to build out our Money Mobility platform with non-financial companies in mind. They are often market leaders in areas like gaming, gig work, insurance and business management software, and are increasingly in need of an embedded instant payments solution – and a partner they can trust. They need a proven solution that just works and a support team that allows them to remain focused on their core areas of operation.
In just a few weeks we will also be expanding our money mobility offering to include traditional payment acceptance—inbound card and digital wallet payments acquiring, bank account transfers and check lockbox services—for use cases such as insurance premium payments, loan payments, funding a sports betting account or wallet, and more. As a full-service registered payment service provider (PayFac), Ingo combines flexible technology, expert risk management solutions, best-in-class reach and performance, and competitive pricing, backed by the service and support market leaders and innovators need to scale and win.
And of course, we'll continue adding new features to our platform, expanding our network of endpoints and most importantly – we will grow our customer success and operational support teams to continue delivering the white glove experience our clients deserve.
If you are looking to add payments functionality or are operating at scale and need to digitize your payments operations, then reach out. Learn why Ingo Money is the safe bet.