Ingo Money Partners with Hank Payments to Deliver Instant Tuition Refunds for Colleges and Universities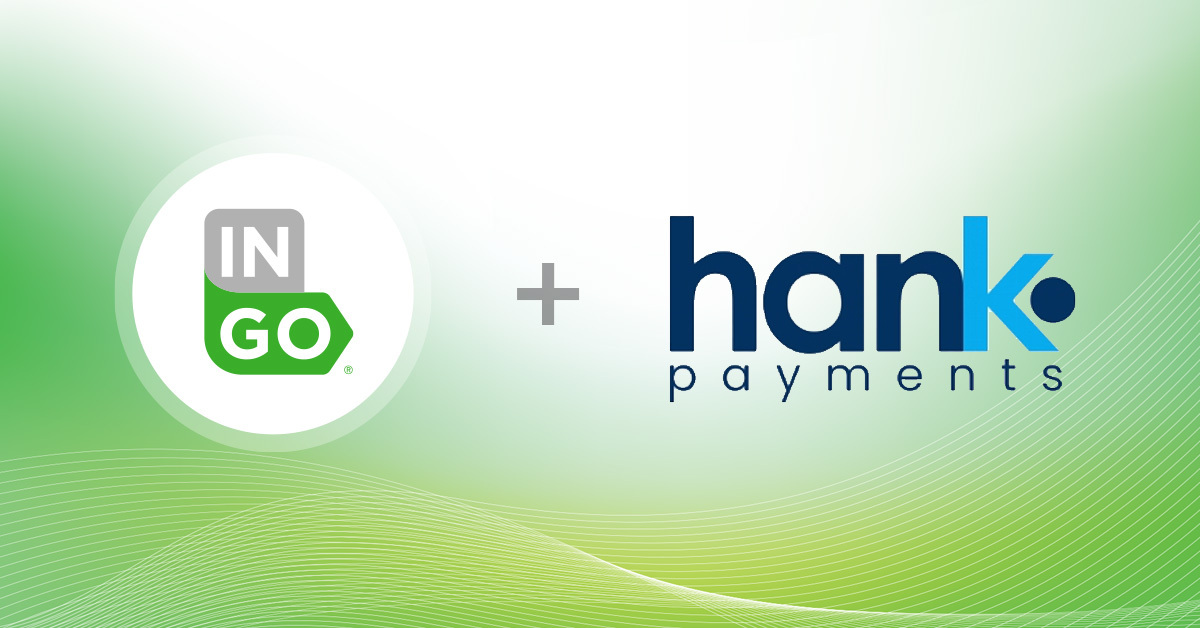 The Hank Education Platform enables instant disbursements to students and modernizes the disbursement process for colleges.
ATLANTA, GA – October 24, 2023 – Ingo Money today announced that it is powering instant disbursements for Hank Payments Corp. ("Hank" / TSXV: HANK) Available now, Hank's education platform ("Hank EDU") includes a product called Fast Funds that enables seamless instant disbursements to students, saving time and money while enabling compliance with strict legal requirements around distributions of funds for students.
"Institutions of higher learning are intent on creating modern, convenient payments experiences that mirror students' interactions in other aspects of their lives, such as travel or ecommerce," said Michael Hilmer, chairperson and CEO of Hank Payments. "The speed, security and choice offered by Ingo Money ensures we can meet the needs of our college and university clients while fulfilling student expectations – all as part of our compelling banking as a service platform. Ingo is now our fourth best in class integrated partner and their innovation and execution excellence has Ingo factoring heavily into our product strategy for other vertical market applications."
Ingo Money provides innovative payments and risk management technologies that make money movement easy, instant and safe. Its industry-leading disbursements platform and proprietary risk and fraud AI tools guarantee that students' funds arrive immediately and safely in the account of their choice.
The first colleges to implement Hank EDU are using Hank's Fast Funds direct-to-debit card product to quickly and securely disburse excess funds collected through bursaries, student loans, and rebates to students. Powered by Ingo Money and its partner KeyBank, Fast Funds gives students more options for how to receive their funds while reducing latency and costs related to check processing for the college.
By law, excess funds must be distributed to students within fourteen days of receipt by a college or university. Using Ingo Money's instant disbursements platform, the Hank EDU portal allows institutions to prepare and load files to disburse and trigger disbursements in a timely, automated manner. Students then receive notifications and secure links to their disbursements, enabling them to receive funds immediately, while the college receives accurate digital records providing evidence to regulators that disbursements were timely.
During the initial test phase of Fast Funds, it demonstrated up to a 90% reduction in check issuance, generating strong interest from other colleges for the Ingo Money-powered product.
"We are excited to work with Hank Payments as a partner that understands the value of instant disbursements and its power to transform an industry," said Ingo Money CEO Drew Edwards. "Together, we can give students more control over their financial lives while helping colleges save time and money through automation and improved compliance. We are excited about supporting Hank's product strategy as they advance additional vertical market solutions in part, powered by Ingo Money."
About Ingo Money
Ingo Money is the money mobility company, a full-service partner for innovative payments and risk management technologies that make money movement easy, instant and safe for its clients and their customers. Ingo powers instant digital account transfers, the industry's first open-platform p2p service, and disbursements of all kinds — payroll, commissions, tips, gaming payouts, insurance claims, loan proceeds and more. With an industry-leading payments gateway, Ingo provides senders and recipients with unmatched choice in how they pay and get paid and protect their clients from the risk of real-time money movement with proprietary, network-wide risk and fraud AI, authentication tools, real-time transactional underwriting and funds guarantees. Headquartered in Alpharetta, Georgia, Ingo employs over 250 payments experts and serves some of the largest brands in North America. For more information visit our website at www.ingomoney.com.
About Hank Payments Corp.
Hank Payments Corp (the Company or "Hank") is an emerging North American leader in the Banking-as-a-Service (BaaS) market. The Hank platform modernizes budgets and payments for enterprises and consumers, and automates tedious functions that result in time and economic savings for platform users. The Hank technology stack provides for several vertical market applications of the technology, with features specific to channels and enterprise accounts ("Partners") that allow those Partners to operate new  revenue streams, while modernizing legacy payments. The Company earns recurring transaction and licensing fees from consumers and enterprises and is active in several markets and geographies including Canada and the United States.  For more information visit the Hank Payments website at www.hankpayments.com.