Keeping Check Fraud In Check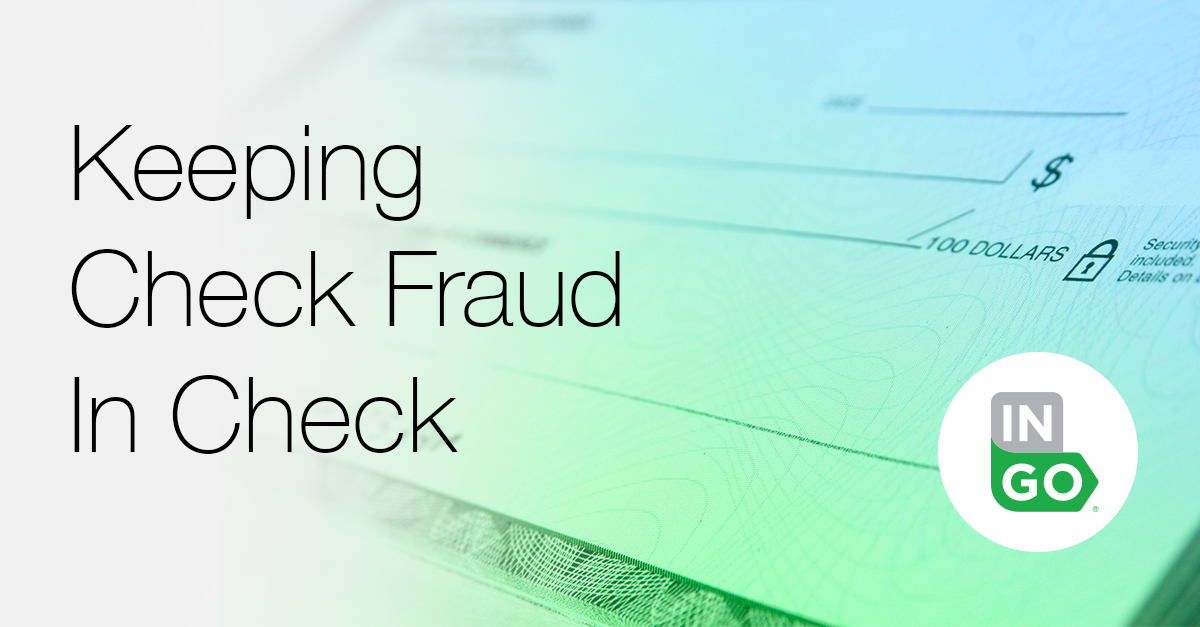 In the age of data breaches, malware and account takeovers, "check fraud" might seem impossibly antiquated.
As financial institutions know, it's no small matter and hardly a thing of the past.
Check fraud was responsible for more than $18 billion in losses last year in the U.S. and has hit about 70 percent of all organizations in the country.
Why Is Check Fraud Still Persistent?
The digital advances that make cashing or depositing checks easier for consumers have also made features like mobile check deposit attractive to fraudsters.
And when security starts getting tougher, fraud attacks tend to move to other payment platforms. This was the case when chip card technology was introduced in the U.S. Attacks simply shifted focus to checks and online transactions.
Yet checks remain stubbornly popular, especially for B2B payments and disbursements.
Few financial services executives are satisfied with paper checks. But checks are a legacy payment method that thrive on the enemy of innovation: "the way things have always been done."
Financial institutions are becoming aware of this inertia and are increasingly open to digital disbursement solutions to reduce inefficiencies and expenses related to paper and to offer a modern customer experience in payments.
What Ingo Brings to the Table
Ingo Money was founded on converting paper checks into real-time, guaranteed digital funds for consumers and small business owners. The technology Ingo Money developed to fight fraud for its own digital check-cashing business has also helped banks, alt banking firms and a host of FinTechs keep their own fraud in check.
Since 2012, Ingo Money has provided consumers with real-time, guaranteed access to check funds right on their mobile device, and has harnessed its risk management expertise to eliminate check fraud losses for more than 300 FinTech, consumer, and banking brands, including PayPal, Visa, American Express, Regions Bank, US Bank, Kroger, Netspend, ADP, First Data, FIS and H&R Block. With its industry-leading digital payments gateway, Ingo Money verifies and disburses funds to nearly any consumer account in real-time.
This broad marketplace reach has created a powerful network effect, isolating individual bad actors and expansive fraud rings and effectively locking them out of deposit services across the network.
The Future of Instant Money
Check fraud has become so problematic that some banks are extending hold times for consumer mobile deposits; others are considering limiting access to the RDC feature to a small subset of trusted customers. Neither of these options eliminates fraud losses. At best, blunt controls like these shift risk to other channels while marginalizing good bank customers. This approach simply disadvantages traditional banks at the very time that FinTechs giants like PayPal, and many upstarts are expanding consumer access to instant money.
Industry-wide check fraud risk management is an important part of the instant money future. And as the antiquated paper check is eventually displaced by ubiquitous access to instant, digital disbursements, fraud risk management must remain a central focus for the banks and businesses that embrace this emerging technology. Just like we saw with mobile deposit capture, the true criminals won't show up to instant payments until it reaches mainstream and scale. But they will show up.
Like all new technologies, digital transfers present new vulnerabilities and new fraud opportunities. Banks and businesses must be prepared for the fraudsters who seek to exploit them.
Ingo Money is prepared to help you. The future of instant money is here.