Money Mobility Unleashes The Future of Fintech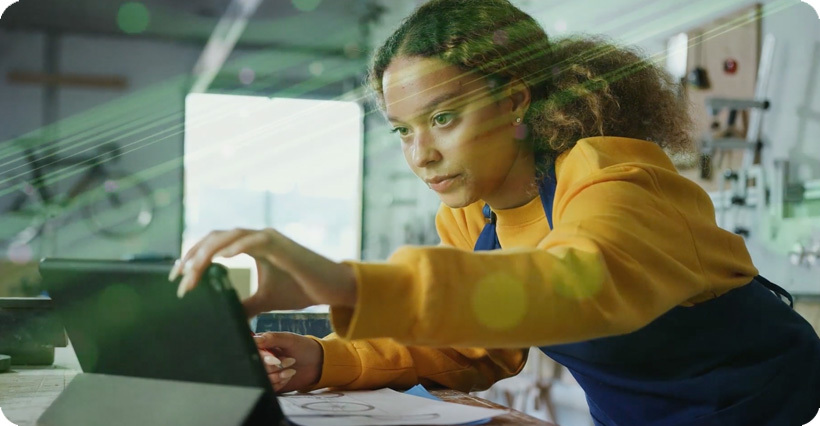 Ever the payments geek, after watching the Georgia Bulldogs capture the national title (Go Dawgs!), what came to mind was a hypothetical "day in the life of a dollar" for someone who bet and won on that college game.
I imagined that winner waking up and transferring their Fan Duel payout to a digital neobank, where it was promptly used to pay for an Uber Eats delivery.
That driver took her earnings as an immediate disbursement to a different neobank account and then transferred it to Venmo so she could pay back a friend for her portion of the rent due the next day.
Her roommate then moved those funds to her own neobank account but also directed some of the funds to a Robinhood account where she immediately purchased her first cryptocurrency.
And on and on it went. The string of imagined transactions possible in a day for that single dollar felt limitless.
Except that it's not. For most dollars, this path would be impossible within 24 hours because of the realities of account opening, funding and money transfer today.
Most Money Still Moves Slowly
Many apps and wallets are still constrained by the traditional three- to five-day settlement windows for funds. And we all know the pain of opening a new account, then having to wait for account validation to occur, and only days later (if we're lucky) having the new funds arrive ready to use.
Whether sending money to a friend or just moving it around within an individual's own accounts, it all adds up to a frustratingly long time to move money. And that pain of money movement is only growing more acute as more types of accounts and wallets come online.
In response, we've seen a growing number of fintechs wake up to the need for what we call Money Mobility – the ability to freely and easily deposit, transfer, receive, pay, send, disburse and access money from any source – safely and instantly – anywhere one chooses.
Money Mobility Takes Center Stage
The desire for Money Mobility is being driven by several trends. The first is consumer expectations. Modern consumers are conditioned to instant-everything and now demand their money move at the same speed as information. In fact, 80% of customers say speed of money movement affects their choice of provider and 63% are willing to pay a fee for instant money options. Businesses ignore these numbers at their peril.
The second is the rise of fintech issuers. For years, fintechs have been chipping away at unbundling services to offer specialty payments, remittances, savings, investments, insurance and other products. Now, as these companies grow in popularity, they are re-bundling in a race to become a super app, which often means offering a new account or wallet feature.
Third, legacy financial services firms and even retailers are being challenged to compete by these new third-party banks and providers. Whether that's GEICO modernizing how they pay out claims or Fortune 500 companies launching their own "Challenger Banks," the pressure is on to modernize money.
Instant, Secure Payment Choice is Hard
What these new entrants soon learn is that opening accounts and offering cards is just step one. From Galileo to Marqeta, there are dozens of reputable companies that enable them to easily issue new accounts. But offering an account is useless without the ability to move money into and out of it…and that's where the difficult challenges of speed, choice and risk mitigation arise.
To fulfill consumer expectations for true Money Mobility, companies providing deposit or payment capabilities must be able to deliver instant funding to and from any destination a customer chooses. That means offering inbound and outbound digital transfer capabilities, funding via checks or cash, bill payment, and truly robust "pay anyone" P2P services.
Of course, all those possible transactions must happen instantly and safely. Money Mobility in the digital age is fraught with risk, yet issuers are expected to guarantee the same high level of safety and security as traditional banks. And it all has to happen seamlessly so that the customer experience remains pristine.
This is where a partner like Ingo Money can prove invaluable. We've been delivering on the promise of Money Mobility for more than a decade for some of the industry's most recognizable brands.
Our network of networks offers connections to over 30 endpoints and rails and to more than 4.5 billion consumer accounts, providing true payment ubiquity. And risk mitigation has been in our DNA since day one, with our nationwide database, machine learning tools, and fraud specialists ensuring safe money movement across the Ingo ecosystem.
The reality is that the world of money has changed. We are no longer a world of monolithic accounts and lifetime banking relationships. Consumers now expect their dollars to travel instantly through a multitude of apps and accounts just like the one in my hypothetical example. And they will quickly vote with their wallets if providers don't deliver on that promise.