Sinking The Myth Of 'Float'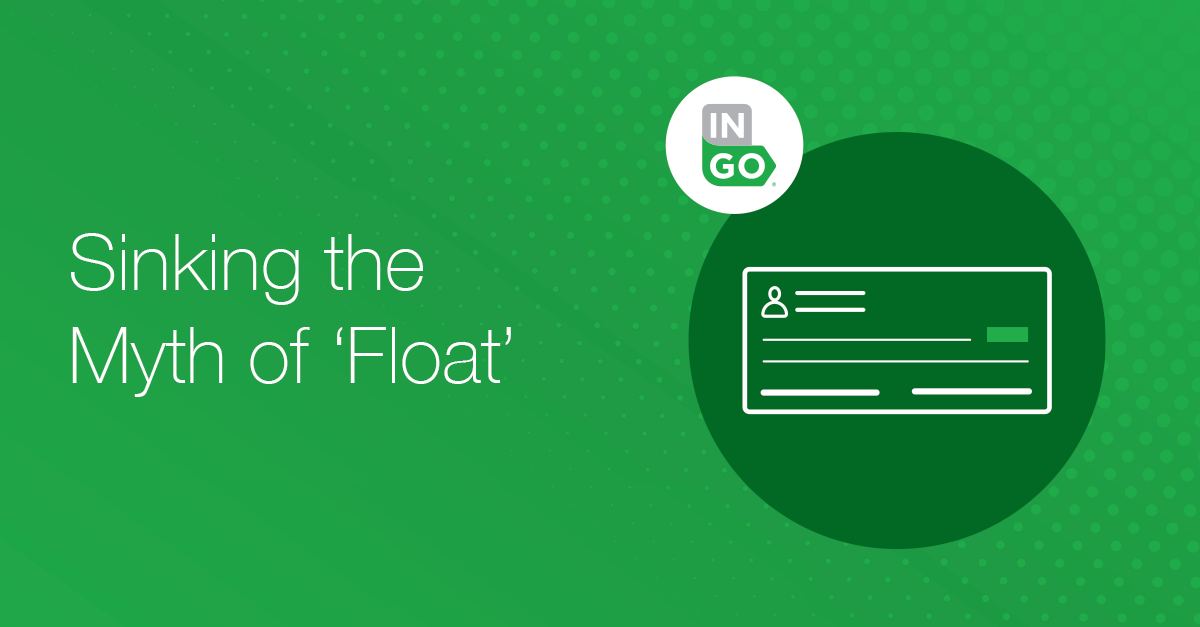 "Float" – the notorious interval between when payors send funds and when payees possess those funds – has long been held as sacred and immutable by financial institutions (FIs) both as a risk mitigation practice and to bolster liquidity. There's just one problem with float being at or near the center of your 2020 payments policy: it's a fallacy.
Float as a policy is irrelevant and outdated. Not only is float of no discernible benefit to modern payors in a near-zero interest rate environment, but it's actually a riskier policy for how it can alienate customers. P2P has changed the game; consumers have seen the promised land of payments and it's in the palm of their hands. A bunch of them actually just cashed out in the time it took to read this.
There are at least five major instant cash apps in the U.S. alone, and hundreds of startups. In other words, they have options. And these customers are dumping relationships where any FI gain feels like a "loss" in terms of their own time, convenience or basic human satisfaction.
Risk Isn't Really Riskier
Embracing instant payments means realignment, not added risk. Take reversibility and time gaps, for example. If reversibility still looms large in your risk assessment approach, then you're assuming more risk than you realize. Today's sophisticated cybercrooks have usually emptied cards and accounts by the time reversibility could have retrieved funds.
There's also the lingering belief that slowing down payments – simply holding onto the money longer – conveys benefits of liquidity. In reality, paper checks are a pricey buffer against uncertainty. Printing and mailing checks is expensive, involving not so much trust (on which the payments business is built), but rather assumptions and hope. As in, "We mailed the check. We assume and hope it will reach the correct person and be cashed by them." Sounds oddly risky by comparison.
Ask people to choose between certainty or doubt, and certainty always wins. It's the same with instant disbursements. In the most obvious use cases – like payroll and insurance – regulations dictate when recipients must have their money. But look at any survey of payment preferences, among businesses or consumers, and the vast majority of payees want funds instantly. No surprise there.
The changes are happening almost entirely on the payor side of the transaction – but that's creating new revenue streams and opportunities for FIs.
Payments – Float + Instant = Reliable Revenue
Discussions around customer experience (CX) have taken over the business world. Many FIs are waking up to the fact that the best imaginable customer experience is instant money. Think of it as the ultimate loyalty and retention tool. And that's not even the best part for FIs. In virtually every use case, consumers and SMBs will pay a reasonable fee for instant access to their money.
That moves away from the indefinite nature of "float" and toward a projectable revenue stream of fees from instant money users. The trend is undeniable, as startups are now making wages available to workers in real time as they are earned. This will eventually reshape or replace "payday." When it comes to SMBs whose receivables are locked in 30- and 90-day invoices, we're seeing that they are willing to pay a small percentage to get most of that money instantly.
Paper checks will continue to be available for those who prefer them. Otherwise, expect instant to become the new normal. Fortunately, instant payments is a realignment and not a reorganization – and it's the rare win-win for consumers and FIs. Float is an endangered policy, but one made easy to kill off by the offset of reliable revenues and the enormous satisfaction and loyalty gains from consumers and businesses that get cash in hand right now.
In short, for nearly every company using paper checks, float costs far more than it nets and offers much less compelling revenue potential than instant payments.
Tune into the podcast on PYMNTS.com, How Instant Busts The Myth Of Float