The ROI Of Instant: Making The Business Case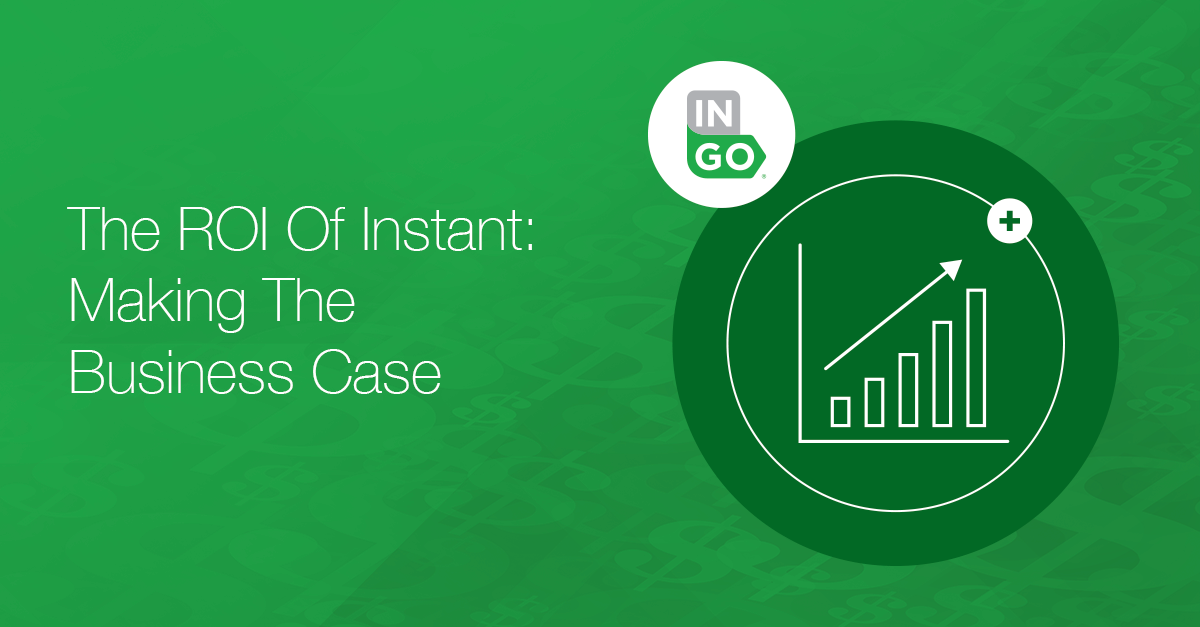 A business can look at measuring the value of instant payments in terms of how much it will save by stepping away from the costly and inefficient world of paper checks, or it can evaluate it in terms of the auxiliary services and features it can offer to its customers – and potentially monetize in the future.
However, there could be a simpler way to frame the inherent value of instant payments. The real question firms need to ask themselves is: What is the ROI of staying in business?
The reality is, you're not going to be able to compete if you're mailing out checks or relying on anything but a modern disbursement system.
The firms that survive and thrive in the rapidly approaching era of instant disbursements won't just be able to pay out quickly. They will need to pay out exactly where the customer wants to receive the funds, right when they need them.
Instant as the New Sticky
The fact that customers want their money as quickly as possible is unsurprising – money in hand has the distinct benefit of being spendable. The appeal of instant payments is apparent whether the customer is spending from necessity or desire.
For the two-thirds of Americans who report living paycheck to paycheck (or the 15 percent who report struggling to pay their bills as they wait on funds already earned), the appeal of instant is obvious: It puts money in their pockets and food on the table.
On the other end of the economic spectrum, some customers have lots of money and choices about how to use it, but are still encountering friction when looking to do something relatively simple, like move money between their accounts at various financial institutions.
In either case, points of commonality exist. The conversation isn't just about instant payments, but about the connected question of where to send those instant payments. The right instant payment is the one that goes to the account the consumer actually uses.
Instant payments with choices are just starting to unlock the real potential of on-demand disbursements.
That is what drives stickiness and competitive advantage, and spurs returning customers. Consumers are drawn back to the experience that they know is going to be painless and fast.
The Bigger-Picture Future
While it's easy to dream of a future where checks are extinct, that dream will likely go unrealized. If consumers are given a choice, checks won't disappear entirely. Customers are generally going to tip toward instant, but the transformation is still evolving.
The fact that instant payments are coming – and quickly – is a foregone conclusion.
What possibilities will open up once a modern disbursements experience is in place, and when consumers have the same level of choice and speed of transaction in receiving money as they do when spending it?
One or two brands are really thinking it through, and just as soon as you get a few live in the market and succeeding, you will see the fast followers come along behind them.
This might seem like a peripheral conversation today, but in a year, it will be the center.