Disbursement Tracker – April 2018
April 5, 2018
Drew Edwards, CEO of Ingo Money, and Gary Lott, division vice president and general manager of compliance solutions and wage payments for ADP, discuss their companies' joint effort to help workers get earlier access to wages.
It's Wednesday, and Jane needs to get her car fixed. Payday for Jane comes Friday via a payroll card that pushes money into an account she can use. But Jane is like many workers, stringing together multiple gigs to make ends meet and working for employers who pay her by check. The two other checks she's expecting tomorrow are just pieces of paper until she can find a place to get them cashed, and she's facing the possibility of paying a 10 percent fee just to get her money when she does. None of those options help get her car fixed today.
Ingo Money and ADP have announced a collaboration that will help workers like Jane get faster access to the money they've earned. Ingo's push payments technology will make it possible for Jane and millions of other consumers to use their mobile phones to have check funds immediately loaded onto their ADP payroll cards.
Validated ADP cardholders can use Ingo to snap a photo of their checks and immediately have funds added to their accounts. The funds are irreversible, meaning the money can never be clawed back once it hits that account, and cardholders can access it immediately to cover planned or emergency expenses.
Ingo Money CEO Drew Edwards says solving this problem for the millions of employees who are paid by check and by the gig can be life changing. This is particularly true for populations that are largely underserved purely because they lack access to tools that can make it faster and easier to receive payments for work.
For Gary Lott, division vice president and general manager of compliance solutions and wage payments at ADP, it's a way for ADP to create a more valuable financial services platform for gig workers and the employers who pay them.
How It Works
Employees with an ADP payroll card can now use their smartphones and the ADP app to take a photo of a check. Ingo's instant money service via Ingo pushes those funds to those cards for employees to use anywhere the cards are accepted.What Ingo allows, and what ADP could not previously offer, is the ability to submit a mobile check deposit from any source — an employer, a neighbor whose lawn they mowed, a family whose child they babysat, or a grandparent who sent birthday money via paper check, among myriad other scenarios — and immediately use the funds via ADP's existing online payroll card. Previously, that card could only be loaded by an employer sending a paycheck for deposit.
Making the solution more flexible speaks to the reality for many gig workers, Edwards said. They are working more than one gig, and therefore must transform paper checks from multiple origin points into usable funds — preferably all in one place and accessible from a single card that can be used just like any other debit card.
ADP's payroll card can further be used with other digital account-like vehicles, including Apple Pay, Google Pay, PayPal and other platforms. The idea, he said, is to make the product as full-service as possible. Lott is on the same page, noting 'the broader the capabilities we can pro-vide to cardholders, the better.'
Drew Edwards
CEO at Ingo Money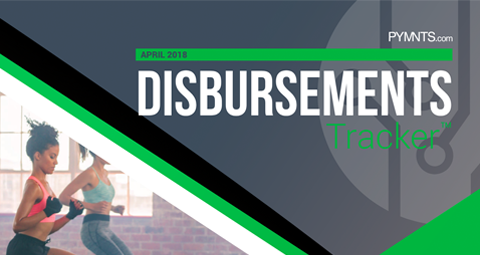 Table of Contents
WHAT'S INSIDE
How companies like ADP, Ingo Money, Push Payments and ZayZoon are turning to disbursement tools to help full-time, gig and underbanked workers obtain faster access to their wages
FEATURE STORY
CEO of iRewardHealth.com Rick McCartney discusses how the venture encourages employees to participate in healthy lifestyle activities by financially rewarding their participation.
NEWS AND TRENDS
The latest headlines on how disbursements tools, including prepaid cards and P2P solutions, are helping users quickly send and receive money
DEEP DIVE
Can financial incentives boost workforce production and help employees pursue healthier lifestyles? This month's Deep Dive examines the growing employee wellness program market and how disbursement tools are being used to encourage healthier living.
PROVIDER DIRECTORY
The top companies in the market based on the services they provide, including networks, enabling platforms and point solutions, among others
// Related Resources
Employees Need Their Money — Now

Paper Processes Slow Government Disbursements

Money Mobility Tracker – September 2022

The future of money mobility will hinge on balancing convenience and cybersecurity

Phone-To-Phone Payments: The Next Frontier