Disbursement Tracker – April 2019
April 5, 2019
What could instant payouts do for employees and what do they mean for the employers offering them?
"Instant payouts have proven popular and taken root in the gig economy because of that industry's natural affinity for speed, convenience and choice. People that … work at the push of a button expect to be paid in the same way. This has proven to be a beachhead upon which a broader instant wage movement has begun. Workers in every industry are also consumers and they harbor the same desires for speed, convenience and choice. Further, multiple studies have found that workers across the spectrum are financially insecure and more susceptible than ever to income fluctuations or unexpected expenses. Instant access to their wages is one way they might head off cash shortfalls. …
There are challenges presented by this capability as well. Workers will need help understanding when and how best to tap their available funds. The traditional two-week pay cycle enforces budgeting. But platforms like Gusto, Zenefits and Paylocity can help deliver this functionality with context to help workers make better financial decisions. … This is an easy step [for these platforms] as the mature push payment infrastructure that enables instant wages already exists. The capability to instantly send safe-to-spend funds to any consumer account has been widely embraced by lenders, insurers and others that seek to lower operational costs while meeting customer demands. Ingo Money alone has disbursed more than $18 billion in funds through its instant money services.
Ultimately, this type of service will also help employers boost loyalty and stem attrition to save on expensive hiring and training costs. Those on the front end of the trend can also use it to attract talent from competitors. Instant wages can become a key component in the whole-person benefits trend that recognizes the value of time off, flexible working hours, remote staff and more, driving satisfaction, productivity and revenue."
Drew Edwards
CEO at Ingo Money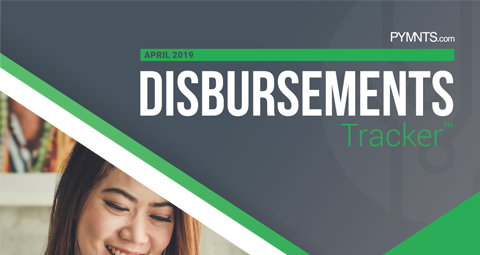 Table of Contents
WHAT'S INSIDE
A look at how government agencies around the world are turning to disbursements to deliver financial assistance to residents
FEATURE STORY
Mark Wes, head of risk, payments and compliance for Gusto Capital, explains why on-demand earned wages are challenging traditional paydays
NEWS AND TRENDS
The latest global trends showcasing how disbursements are changing business and banking practices
DEEP DIVE
Fast-acting P2P services are raising users' expectations of how quickly salaries can be disbursed
PROVIDER DIRECTORY
A look at the top disbursements market companies, including three additions
// Related Resources
Money Mobility Tracker – September 2022

The future of money mobility will hinge on balancing convenience and cybersecurity

Phone-To-Phone Payments: The Next Frontier

Extend on using virtual cards to simplify business expenses

Grasshopper on the importance of offering secure, frictionless money mobility.