Disbursement Tracker – Dec 2018
December 5, 2018
How are instant payments evolving beyond the gig economy?
"One of the defining features of both instant payments and the gig economy is immediacy. This affinity has made them natural partners, and it's one of the reasons why we've seen gig employers serve as early adopters of instant payments. But this same demand for real-time [payments] is a critical component of much more than just ride-sharing — it has grown into nearly every aspect of modern life. From grocery delivery to event tickets, we all want our needs to be fulfilled on the spot. It follows, then, that the payment aspect of these transactions carries the same expectation. In fact, in the PYMNTS survey from earlier this summer, more than 75 percent of people who received disbursements said speed is very important to them.
But this desire for speed is not unique to customers — consumers and companies alike expect transactions and payments to settle in real time. Borrowers want their loan funds to be paid in real time to an account of their choosing, while lenders want the ability to pull payments in real time through the same integration points. Similar two-way real-time transaction demands apply to the insurance industry, for expense reimbursements and hundreds of other use cases.
This natural evolution of instant payments beyond one-way transactions to dual push-pull payment systems must deliver on the basic promises of convenience, ease of use and choice. For companies, that means a single integration path that can handle both types of transactions, a packaged solution that includes all technology and compliance components, and a network of endpoints that provide ubiquitous consumer account coverage and guaranteed first-time delivery. For customers, these payments must provide fully guaranteed funds immediately delivered to any account they choose.
Ultimately, two-way, real-time payment environments will eliminate risk and delay to power a true instant-money economy."
Drew Edwards
CEO at Ingo Money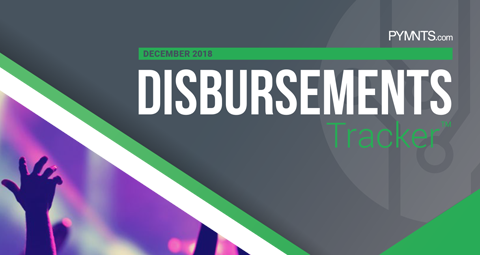 Table of Contents
WHAT'S INSIDE
The latest disbursements developments, including new collaborations that focus on real-time and instant disbursements
FEATURE STORY
Stephen Glicken, CEO and co-founder of ticket resale platform Project Admission, tells PYMNTS how the company is working to boost security for ticket sellers and venues
NEWS AND TRENDS
Headlines from around the space, including the latest disbursements-related collaborations and debuts
DEEP DIVE
PYMNTS examines how disbursements players are using faster and instant payment systems to serve their clients
PROVIDER DIRECTORY
The top companies in the disbursements market, including networks, enabling platforms and point solutions, based on the services they provide
// Related Resources
Grasshopper on the importance of offering secure, frictionless money mobility.

Regions Bank on providing superior and secure money-out mobility experiences.

An in-depth look at consumers' habits and preferences when opening and funding new accounts, whether traditional or digital-first.