Disbursement Tracker – Feb 2018
February 5, 2018
How important are instant payments in small business lending?
"Very important. Lots of small businesses face issues that aren't easy to plan for, and that put them in a tight cash flow situation. To address that, they need capital, quickly, so speed is often the difference between the ability to do the right thing for their employees or their business partners and not meeting their commitments. The funding is a solution to a predicament along those lines.
Today, loans are typically funded via ACH, which takes about two business days and is also subject to bank holidays. Often, what happens is businesses can get approved fairly quickly, but then the funds can take a few days to reach their account. And it's not just that it takes longer — there's also uncertainty around when, exactly, it's going to happen because it's subject to multiparty clearing. That is often too much uncertainty for too long.
But now, thanks to a partnership with Ingo and Visa, those folks who are approved for the loans can be funded instantly on their debit cards. With instant funding, the funds literally arrive in seconds and can be verified while they're still on the phone with the agent or online with the app.
Having instant money capabilities is a big deal for two reasons. One, it reduces the uncertainty around lending transactions,— questions like 'Am I approved?' and, if I am approved, 'Will I get the funds?" and 'When do I get the funds?' Instant payments reduce that uncertainty. The other big aspect is it opens up new use cases.
Through instant access to funds a small business owner can unlock business opportunities they otherwise might have missed out on because they did not have the funds. While they are in a certain situation transacting business, money can now arrive and be part of that conversation at the speed of their business.
We think this is an immense breakthrough — and a further validation of online lending — and its ability to get capital to small businesses faster and more reliably than really anybody else. When we say faster, that's faster than the banks."
Drew Edwards
CEO at Ingo Money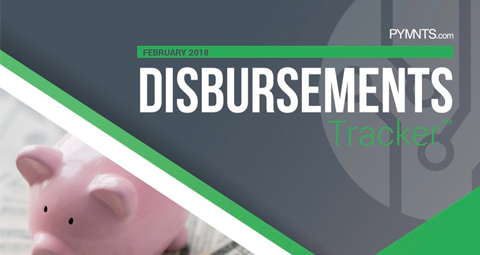 Table of Contents
WHAT'S INSIDE
New industry offerings to more quickly get money in the hands of winning bettors and help employees reach firmer financial footing
FEATURE STORY
Adam Rust, managing director of WiseWage, explains how the company helps businesses lower costs and better serve workers by enabling direct deposit for unbanked employees
NEWS AND TRENDS
The latest disbursement developments from around the space, and headlines on big players like Zelle, Visa and MoneyGram
DEEP DIVE
A data-rich look at factors contributing to employee and employer demand for automated payroll systems, the rising popularity of payroll cards and unbridged service gaps
PROVIDER DIRECTORY
The top companies in the space based on the services they provide, including networks, enabling platforms and point solutions, among others
// Related Resources
Money Mobility Tracker – September 2022

The future of money mobility will hinge on balancing convenience and cybersecurity

Phone-To-Phone Payments: The Next Frontier

Extend on using virtual cards to simplify business expenses

Grasshopper on the importance of offering secure, frictionless money mobility.