Disbursement Tracker – Feb 2019
February 5, 2019
Faster disbursement options have emerged in new sectors such as sports betting and penitentiaries. In which other markets might there be new use cases for real-time payments?
"As real-time disbursements become more commonplace, we are seeing a diffusion of instant payments from high frequency and consumer concentration areas to … more specialty or lower concentration opportunities. Innovative companies in mainstream consumer segments like lending, insurance, gig economy and others were followed by applications like merchant settlement and treasury banking after their launch of instant disbursements.
With gambling and penitentiaries now following suit, I think we'll see more niche, yet vital, … payment opportunities emerge. One example is the need for instant me-to-me money transfers. We just launched a new service to eliminate the frustration … of multi-day micro-transaction verifications that authorize transfers between accounts owned by the same person at different institutions. Another example is daily restaurant tip-outs. … We are launching a service that modernizes ubiquitous cash transaction use cases, relieving restaurants of having to stash cash hordes and the workers of the risks associated with … pockets full of cash.
The adoption of instant payments is driven by an ever-growing consumer demand. A soon-to-be-released survey from Forrester … backs up other recent studies that find an increasing desire for instant, secure and flexible payments. Real-time means real money. Companies of all types and industries will continue to respond, or they risk being left behind as customers move to competitors."
Drew Edwards
CEO at Ingo Money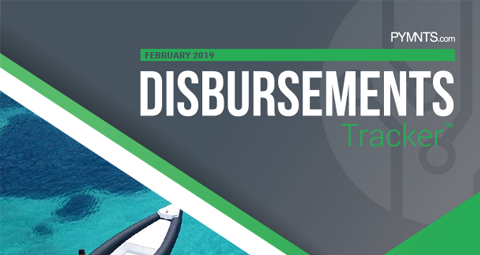 Table of Contents
WHAT'S INSIDE
Disbursement solutions are finding use cases in new and emerging markets, including online sports betting and correctional facilities.
FEATURE STORY
Bryan Petro, chief operational officer of maritime rental service GetMyBoat, discusses how disbursement tools empower boat owners to make money off their vessels.
NEWS AND TRENDS
The latest global trends in disbursements and real-time payment platforms
DEEP DIVE
How digital escrow solutions could enhance payments in big-ticket eCommerce and the gig economy
PROVIDER DIRECTORY
The top disbursements market companies, including networks, enabling platforms and point solutions, based on the services they provide
// Related Resources
Grasshopper on the importance of offering secure, frictionless money mobility.

Regions Bank on providing superior and secure money-out mobility experiences.

An in-depth look at consumers' habits and preferences when opening and funding new accounts, whether traditional or digital-first.