Disbursement Tracker – Jan 2019
January 5, 2019
A recent study from Ingo Money found that 65 percent of U.S. consumers prefer to instantly receive disbursements. Why have consumers so quickly embraced instant payments, and what happens next?
"The fact that 65 percent of consumers prefer instant disbursements should come as no surprise. For years people have been conditioned to expect instant, flexible everything in their lives — from food delivery to ridesharing to retail commerce. They are right to expect that their money will move in the same instant and flexible way.
Push payments are proving capable of delivering … both speed and choice, enabling companies to instantly send funds to any customer account — debit, credit or prepaid cards, online wallets and even cash-out locations.
What's surprising is that companies and banks have not moved faster to meet this demand. By offering instant payments, companies can improve customer loyalty, reduce their own operational costs and help close cash gaps for gig workers, lower-income families and others who live paycheck to paycheck.
Fortunately, this change has begun and is accelerating. We are seeing pioneering brands like KeyBank, OnDeck, ADP, Safelite Solutions, Uber, Paysafe and many others move quickly to offer this capability. Over the course of this year, you will see continued deployment of instant disbursement capabilities by even more and bigger brands.
Ultimately, we expect to see the percentage of U.S. consumers who both want and can access instant payments approach 100 percent."
Drew Edwards
CEO at Ingo Money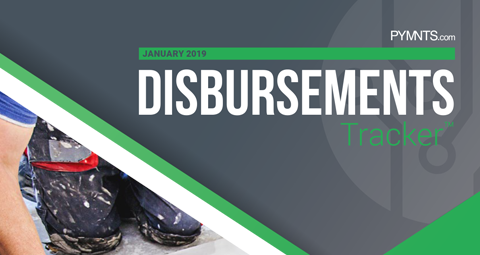 Table of Contents
WHAT'S INSIDE
Across the globe, real-time payment systems are expanding their reach and several industries, including retail and insurance, are changing how they operate as new systems become available
FEATURE STORY
Oisin Hanrahan, CEO of handyperson workforce platform Handy, discusses how disbursing wages on demand offers professionals greater financial flexibility
NEWS AND TRENDS
Headlines from around the space, including banks' and retailers' latest disbursement-related solutions
DEEP DIVE
PYMNTS examines seasonal gig workers' roles and the payment challenges they face
PROVIDER DIRECTORY
The top disbursements market companies, including networks, enabling platforms and point solutions, based on the services they provide
// Related Resources
Grasshopper on the importance of offering secure, frictionless money mobility.

Regions Bank on providing superior and secure money-out mobility experiences.

An in-depth look at consumers' habits and preferences when opening and funding new accounts, whether traditional or digital-first.