Disbursement Tracker – July 2018
July 5, 2018
How can push payments make the "last mile" of insurance claims more efficient?
"The insurance industry has recently adopted a range of tech-based innovations, from smartphone photo claims to new models for pricing insurance by usage. But, like many industries, insurance has also been hampered by a 'last mile' problem that relied on outdated payment instruments like paper checks and ACH to disburse funds to customers.
Consumers are increasingly saying 'no' to these slow and expensive payment methods. In fact, a recent J.D. Power survey found that 58 percent of policyholders felt claims payment took longer than expected. That's why innovative insurers are turning to push payments to digitize the last mile, and earning customer loyalty and saving money in the process. Even insurance support services now offer turnkey integrations to instant payment capabilities — much like our deal with Prelude Software — to facilitate this transformation for insurers.
Through push payments and instant money services, insurers can instantly fund ready-to-spend claims payouts directly to a policyholder's preferred financial account. Not only does this fulfill the promise of insurers to help customers get back on their feet as quickly as possible, but this powerful mix of choice, convenience and confidence in payments can differentiate insurers from their competitors. It can also contribute cost and time savings to an insurer's bottom line.
A number of other industries like lending, treasury banking, retail and travel are driving toward this same digitization of last mile payments. As we hit critical mass in many of these sectors, we will realize the full potential of the instant money economy."
Drew Edwards
CEO at Ingo Money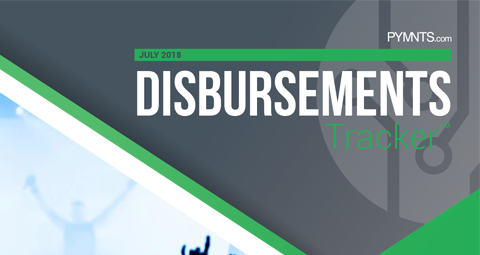 Table of Contents
WHAT'S INSIDE
Several companies turn to disbursement tools to help full-time, gig and underbanked workers obtain faster access to their wages.
FEATURE STORY
Jeff Poirier, general manager of music and theater at ticket reselling platform StubHub, discusses the challenges of getting funds into sellers' accounts and tickets into buyers' hands.
NEWS AND TRENDS
The latest disbursements headlines, including how tools like prepaid cards are helping workers access their wages
DEEP DIVE
New solutions have the potential to change how employees the world over recieve their wages. This month's Deep Dive examines the latest payroll card solutions, and how they're impacting the disbursements space.
PROVIDER DIRECTORY
The top companies in the market based on the services they provide, including networks, enabling platforms and point solutions
// Related Resources
Money Mobility Tracker – September 2022

The future of money mobility will hinge on balancing convenience and cybersecurity

Phone-To-Phone Payments: The Next Frontier

Extend on using virtual cards to simplify business expenses

Grasshopper on the importance of offering secure, frictionless money mobility.