Disbursement Tracker – March 2019
March 5, 2019
As push payments become the standard for B2C disbursements, how can we expect them to evolve to meet wider company needs?
"Instant B2C payments have … become a mainstream payment option used by many of today's most well-known brands for nearly every type of disbursement. We've seen it first hand from companies like OnDeck, Marcus, Kabbage and others. They all want the customer loyalty and bottom line business benefits that push payments offer.
But, as companies have become comfortable with push payment technology, they have also begun to demand more from providers. One of the more interesting applications is the ability to fund loans and collect payments instantly through a single interface.
Consider a lender that might want to disburse loan proceeds, collect loan payments from borrowers and offer third-party bill pay options. … By enabling all these payment types through a single interface, companies can aggregate their tracking and reconciliation efforts, simplify management and operations and — in the case of Ingo Money — take advantage of volume pricing to lower their overall costs.
The demand for these consolidated services is real and growing. We rolled out instant money as a service back in 2017 and have seen interest steadily increase. It's exciting to look ahead and see what else might be possible with instant money movement."
Drew Edwards
CEO at Ingo Money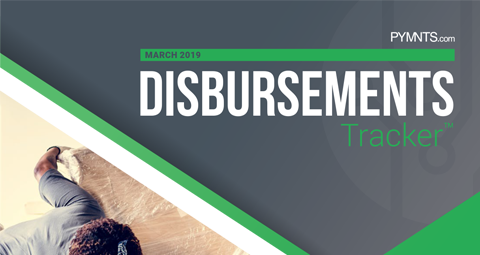 Table of Contents
WHAT'S INSIDE
New disbursements tools and faster payments capabilities are changing how consumers and enterprises conduct business
FEATURE STORY
Phlatbed CEO Alani Kuye explains how disbursement solutions empower gig workers in the on-demand moving business
NEWS AND TRENDS
The latest global trends surrounding disbursements and real-time payments platforms
DEEP DIVE
Natural disasters often cause billions of dollars in property damage, but government agencies can use disbursement solutions to help affected residents begin their recovery efforts faster
PROVIDER DIRECTORY
The top disbursements market companies based on the services they provide, including networks, enabling platforms and point solutions
// Related Resources
Grasshopper on the importance of offering secure, frictionless money mobility.

Regions Bank on providing superior and secure money-out mobility experiences.

An in-depth look at consumers' habits and preferences when opening and funding new accounts, whether traditional or digital-first.