Disbursement Tracker – May 2018
May 5, 2018
How is the "last mile" of digital lending changing to make it easier for SMBs to access loan funds?
"Whether a construction firm or a mom and pop retailer, small business owners know that faster access to cash gives them a competitive advantage. The ability to source inventory, tap contractors or make investments in marketing faster than their competition can be the difference between going under or winning out.
For years, technology has been increasing the speed at which they can invoice customers, accept payment or even apply for loans. But, the last mile problem of payments was always an obstacle. No matter how fast they invoiced someone or applied for a loan — they were forced to wait for a paper check to be cut or an ACH deposit to show up in their accounts on a routine business day. That increased time, cost and hassle created opportunities for competitors to beat them to the punch.
Now, push payments are making it possible for lenders like Kabbage to issue instant loan funds in tandem with instant loan approvals. Other solutions are helping to shorten the time from customer payment to reconciliation. Taken together, the instant money economy is finally a reality for small business owners, giving them a key marketplace advantage."
Drew Edwards
CEO at Ingo Money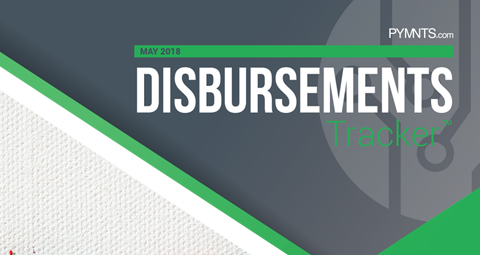 Table of Contents
WHAT'S INSIDE
New payment solutions and partnerships by Ingo Money, LendingPoint, Kabbage, Square and TabaPay aim to improve how SMBs access capital
FEATURE STORY
Payment frictions can lead to mistrust and sour relationships between creative freelancers and their employers. StratusCore CEO Denise Muyco discusses how her company is using digital escrow services to both ensure deliverables and payments are met and improve freelancer-employer relations.
NEWS AND TRENDS
The construction industry frequently uses physical paperwork that can create obstacles when paying contractors and subcontractors. This month's Deep Dive highlights common pain points in the construction payment process, and the emerging players that are cutting through the red tape by adding new payment tools to the market's toolbox.
DEEP DIVE
The latest headlines on how disbursement tools — from debit cards to alternative lending platforms — are helping consumers and small businesses more quickly access funds
PROVIDER DIRECTORY
The top companies in the market based on the services they provide, including networks, enabling platforms and point solutions, among others
// Related Resources
Employees Need Their Money — Now

Paper Processes Slow Government Disbursements

Money Mobility Tracker – September 2022

The future of money mobility will hinge on balancing convenience and cybersecurity

Phone-To-Phone Payments: The Next Frontier