Disbursement Tracker – May 2019
May 5, 2019
Restaurants are embracing disbursements when issuing tips to employees. Why is this good from a worker's perspective, and which other services could embrace digital disbursements to ease their cash handling pain points?
"The well-known saying "cash is king" has been undermined as of late. Cash no doubt still holds sway in many places and industries, but its influence is waning because of the ease and convenience of electronic payments. Indeed, some cities are even legislating that cash must be accepted by retailers and others so that un-banked consumers are not isolated from the economy.
This means that businesses in traditionally cash-heavy business-es must adopt systems and disbursement methods that create a bridge between the physical and the digital. Restaurants are a great example of this. Diners predominantly pay with cards for their meals, but waitstaff are accustomed to being paid out in cash. This forces managers to juggle cash reserves, make late night bank runs and document cash payouts.
By moving to a digital disbursement system, restaurants can ease their back-office strains and recordkeeping, remove the risk of those late-night bank visits and provide employees with choice and convenience in how they accept tips. For example, workers at restaurants using Kickfin and Ingo Money simply need to accept their payment via text or email and choose whichever bank ac-count, credit, debit or prepaid account or even online wallet they prefer. The money arrives instantly. This can also be a boon for workers' financial health because it allows them to more easily apply tips to bills, obligations, etc. using their preferred accounts.
It's easy to see this same adoption and mentality take hold in ad-jacent hospitality businesses like bars, hotels and entertainment venues — and, as traditional cash businesses like music lessons, tutors and babysitters move to gig economy platforms, that shift to digital disbursements will naturally occur.
Since cash is not going the way of the dinosaur anytime soon, smart businesses will look for systems that create a successful bridge between real world and digital disbursements."
Drew Edwards
CEO at Ingo Money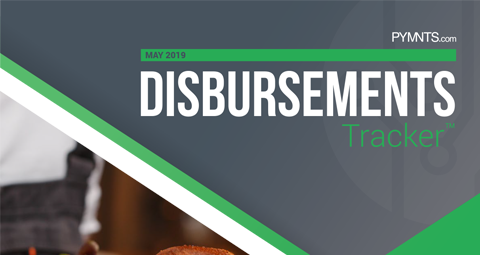 Table of Contents
WHAT'S INSIDE
A look at the new disbursement solutions providing gig workers and SMBs with faster access to funding
FEATURE STORY
Kickfin co-founders Brian Hassan and Justin Roberts on how smart cash solutions enable instant tips for servers and cut down on cash management expenses
NEWS AND TRENDS
The latest global trends showcasing how disbursements are changing payroll and payouts
DEEP DIVE
A data-rich look at the growth of international online education marketplaces that enable teachers to participate in the global gig economy
PROVIDER DIRECTORY
A look at the top disbursements market companies, including three additions
// Related Resources
Employees Need Their Money — Now

Paper Processes Slow Government Disbursements

Money Mobility Tracker – September 2022

The future of money mobility will hinge on balancing convenience and cybersecurity

Phone-To-Phone Payments: The Next Frontier