Disbursement Tracker – Oct 2018
October 5, 2018
Which disbursement solutions are best suited to gig economy workers' needs?
"As seen in this month's stories, gig economy workers love the flexibility of their jobs but expect their pay to be as easy and convenient to manage. Even traditional payment options like direct deposit and ACH do not conform to this modern ideal of work. The laborious requirements to set up ACH payment, and then its payout restrictions to weekday business hours — with delays that can take hours, up to days — make it inconvenient for a workforce conditioned to immediacy.
On the flip side, the rise of push payments is uniquely suited to this workforce. Operating on traditional payment rails but funding in reverse, push payments allow workers to be paid in the same trusted, easy way they pay everyone else: using the familiar cards and accounts in their pockets or on their phones. Gig economy workers' preference for PayPal already indicates their desire for faster, more flexible payment options. Push payments take that to the next level.
In the middle of a rideshare driving shift, but want to be paid out for the rides you've already completed? Push payments make it possible. Just request payment, pick your preferred account and fully guaranteed funds arrive in real time. This technology has already been proven out in many other sectors, from insurance to lending to merchant settlement. It will rapidly rise to prominence in the gig economy as well."
Drew Edwards
CEO at Ingo Money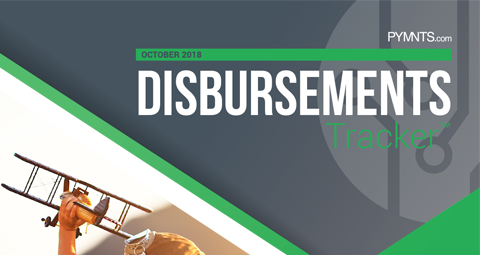 Table of Contents
WHAT'S INSIDE
The latest disbursements developments, including a look at the recent wage disbursements solutions that are impacting the growing gig economy
FEATURE STORY
Allianz Travel's James Serato, retail channel manager, and Alec Snetkov, director of new product development, discuss the company's new SmartBenefits program, which provides same-day disbursement payments to travelers dealing with flight delays or missing baggage.
NEWS AND TRENDS
The latest headlines from around the space, including new debuts in the insurance industry
DEEP DIVE
PYMNTS explores the rising popularity of getting paid via PayPal
PROVIDER DIRECTORY
The top companies in the disbursements market — including networks, enabling platforms and point solutions — based on the services they provide
// Related Resources
Grasshopper on the importance of offering secure, frictionless money mobility.

Regions Bank on providing superior and secure money-out mobility experiences.

An in-depth look at consumers' habits and preferences when opening and funding new accounts, whether traditional or digital-first.