Disbursements Satisfaction Report 2022
September 16, 2022
Study Finds Half of Consumers Want Instant Payments but Can't Get Them
The Disbursements Satisfaction Report 2022 provides a snapshot of the state of the disbursements space in the United States. We surveyed a census-balanced panel of 3,633 U.S. consumers about how many disbursements they received in the past year, the types of disbursements they received and the methods they chose — or were given — to receive those disbursements to gain a firsthand account of what consumers want and even expect from the organizations from which they receive disbursements.
Key findings from our research include the following:
Instant disbursement adoption has increased for five straight years but is quite low relative to interest. Twenty-two percent of consumers received at least one instant disbursement in 2022, and consumers received 17% of all disbursements via instant payment rails.
Consumers now have fewer options for how to receive disbursements. Ingo Money – Disbursements Satisfaction – September 2022 – Discover how instant disbursements became a must-have for senders in the U.S.Consumers were 3.5% less likely to be given a choice in how to receive disbursements in 2022 than they were in 2021.
Consumers increasingly see instant disbursement options as table stakes and are less willing to pay for them. We found that 19% fewer consumers are willing to pay an added fee for instant disbursements in 2022 — just 27% in total — than they were just one year ago.
Download the resource to learn more.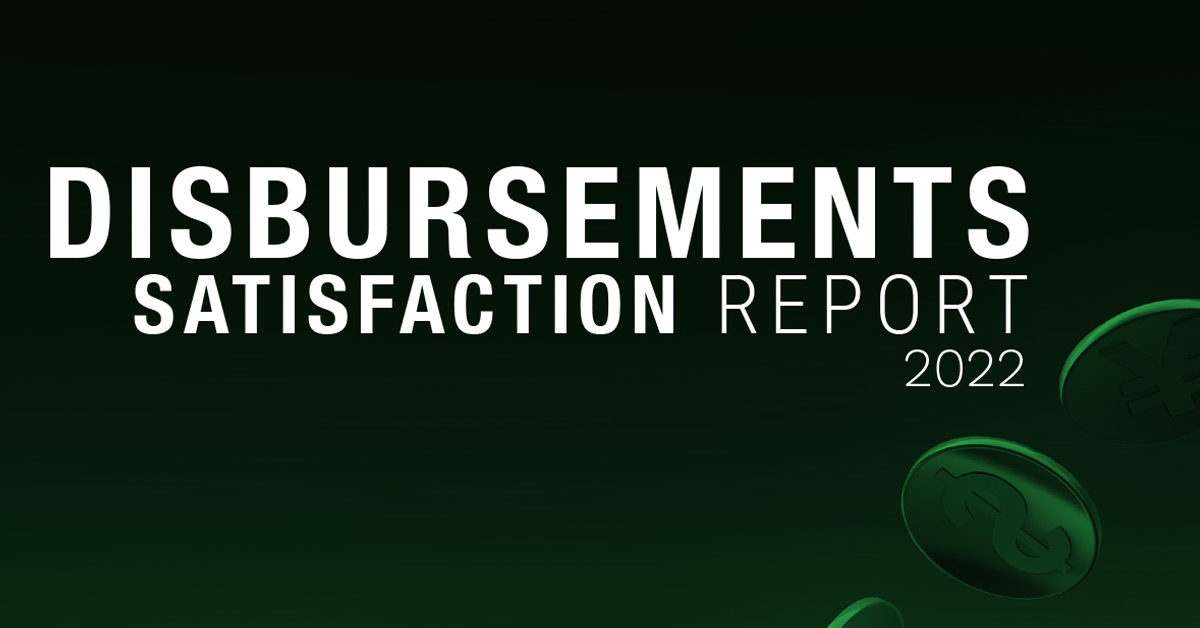 // Related Resources
Insurance Disbursements Brief 2022

When given the choice, consumers opted for instant insurance claims payouts 23% of the time — the highest since 2018.

The FinTech Fraud Ripple Effect

The FinTech Fraud Ripple Effect details the frictions customers experience when using FinTechs for their money mobility needs.

The Role of Fintech Banks

FinTech banks are most popular among bridge millennials, low-income consumers and paycheck-to-paycheck consumers.