Disbursements Tracker – August 2019
August 5, 2019
What are some of the challenges digital marketplaces face when issuing real-time disbursements?
"Like gig service providers, lenders and insurers, digital marketplaces have long recognized that real-time disbursements matter. With nearly 60 percent of consumers struggling to meet their day-to-day financial needs, waiting days or weeks for funds to arrive via traditional ACH or paper check just doesn't cut it. Consumers need and want access to their money instantly.
As early adopters of prepaid card solutions, … marketplaces and their platform participants have learned that real-time disbursements to a proprietary prepaid card merely push the funding delay downstream. If they choose to adopt the prepaid card option, account holders still have to wait to transfer funds from the prepaid cards to their primary financial accounts to pay rent, bills and other financial obligations. That's not really real-time funding.
What marketplace platform participants really want and need is instant access to money in whatever account they choose — day and night, weekends and holidays — and that is a lot more challenging.
But delivering an instant money solution to pay anyone, anytime, to any account they choose no longer requires digital marketplaces to invest resources and time to become payment experts. With a full-service provider, digital marketplaces can access a complete payment stack via a single API and offer real-time disbursements with intelligent rout-ing that provides near dial-tone reliability. With built-in risk management, compliance, security, bank sponsorship, reconciliation and settlement, digital marketplaces can get up and running fast and disburse funds instantly to debit and prepaid cards, mobile wallets, credit cards and more."
Drew Edwards
CEO at Ingo Money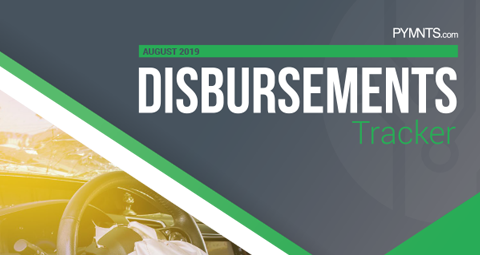 Table of Contents
WHAT'S INSIDE
How networks like Visa are implementing innovations to speed up insurance claim payouts and other disbursements
FEATURE STORY
An interview with Julie Kheyfets, head of North America for AI-driven damage appraisal company Tractable, on how artificial intelligence and mobile technologies can streamline appraisals and insurance payouts
NEWS AND TRENDS
The latest disbursements space headlines, including why ACI Worldwide is rolling out new disbursement solutions
DEEP DIVE
How digital and mobile services are facilitating pensions and other retirement-related payouts
PROVIDER DIRECTORY
A look at the top disbursements market companies, including two additions
// Related Resources
Employees Need Their Money — Now

Paper Processes Slow Government Disbursements

Money Mobility Tracker – September 2022

The future of money mobility will hinge on balancing convenience and cybersecurity

Phone-To-Phone Payments: The Next Frontier