Disbursements Tracker – August 2020
August 10, 2020
How has the COVID-19 pandemic accelerated the demand for faster disbursement options and what does delivering on that need mean for payors and FIs?
"In just a short time, COVID-19 has accelerated digital adoption in terms of how people shop and pay for things, and for many, the behaviors are here to stay. Accordingly, given the shutdowns and dire cash flow needs of millions of consumers and small businesses, the pandemic has also spurred the desire for payors and FIs to modernize the disbursements side of payments as well — to go even beyond that of analog and digital to offering instant, on-demand money.
Delivering on the need and desire for faster money means that payors provide an experience that looks more like eCommerce — one that is immediate, seamless and offers choice in how to get paid. Use cases that still offer checks and ACH are candidates. The treasury banks that service these payors are taking note: For their merchants, this can mean paying employees on demand after their shifts. For their insurers, it is about paying claims instantly. For restaurants, it can be a mechanism for safely and conveniently paying out daily tips. Whatever the use case, the most powerful motivator is to create a delightful experience that drives new customers and keeps existing ones loyal.
What is important for the FIs to grasp in creating such an experience is that… point solutions do not equal a flexible customer experience that offers instant, 24/7, on-demand options. Instead it requires a modern payments platform designed for this fuller integration. There is no doubt that FIs will have to figure this out if they want to keep their businesses and customers in the future. Otherwise their payors will begin to look elsewhere to the FinTechs that are ready to take it on and steadily making traction."
Drew Edwards
CEO at Ingo Money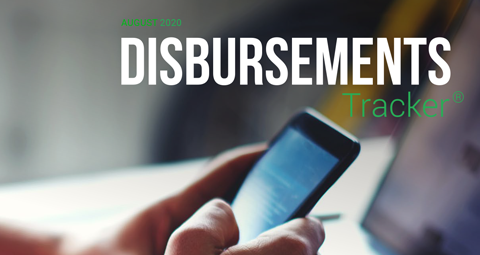 Table of Contents
WHAT'S INSIDE
The latest disbursements developments, including the Alaska Permanent Fund's struggles with sending recipients' dividends via paper checks and how more SMBs are adopting instant payments during the COVID-19 pandemic
FEATURE STORY
An interview with Brian M. Bond, founder of investment firm Leverage Financial Advisory, and Kai Stinchcombe, co-founder and CEO of True Link Financial, on how investment-related disbursements are shifting due to the pandemic as well as younger consumers' growing interest in the space
NEWS AND TRENDS
Recent disbursements headlines, including how the U.S. government is debating changes to retirement savings and disbursements and how continued paper check reliance is stalling tax refunds
DEEP DIVE
A comprehensive analysis of how outdated disbursements and payments infrastructures may be preventing younger generations from making investments
PROVIDER DIRECTORY
A look at the top disbursements companies, including two additions: Azimo and Finix
// Related Resources
Grasshopper on the importance of offering secure, frictionless money mobility.

Regions Bank on providing superior and secure money-out mobility experiences.

An in-depth look at consumers' habits and preferences when opening and funding new accounts, whether traditional or digital-first.