Disbursements Tracker – December 2019
December 19, 2019
How can mobile wallets be used to support faster disbursements?
"For companies looking to offer instant payments, mobile is a critical consideration. Consumers demand the choice and flexibility of mobile-based transactions and payments because it aligns with today's smartphone lifestyle. This is undeniable when you consider that mobile phone use has grown from 48.8% of the world's population in 2014 to 63.4% in 2019 and that 29% of U.S. consumers say they would like to pay with their smartphone all the time.
Fortunately, mobile wallets actually enhance instant payments platforms because beyond naturally supporting the speed and convenience of a solution, they also contribute technically to its deployment.
Mobile wallets inherently provide strong account ownership verification controls that bolster risk management tools, making them a safer and more reliable option for disbursements. At the same time, folding mobile wallets into the mix enhances reliability and certainty because it expands available payments rails and enables redundancy.
And when you consider that one of the key differentiators of any modern payments experience is choice in funding and receiving accounts, then adding mobile wallet options to a disbursements marketplace is now table stakes."
Drew Edwards
CEO at Ingo Money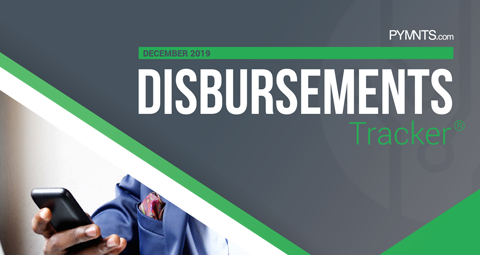 Table of Contents
WHAT'S INSIDE
A look at changes in the disbursements space as support for and use of instant payment rails expands across the U.S.
FEATURE STORY
An interview with Joshua Browder, founder and CEO of robot lawyer app DoNotPay, on digital disbursements' adoption obstacles and why law firms still cling to checks
NEWS AND TRENDS
The latest disbursements headlines, including a MoneyGram and KyckGlobal partnership that will bring digital disbursements to underbanked U.S. consumers and JPMorgan Chase's virtual bank account service for gig payments
DEEP DIVE
An in-depth exploration of legal disbursements, including the requirements to which they must adhere and why the sector struggles to offer instant payments
PROVIDER DIRECTORY
A look at the top disbursements market companies, including two additions
// Related Resources
Grasshopper on the importance of offering secure, frictionless money mobility.

Regions Bank on providing superior and secure money-out mobility experiences.

An in-depth look at consumers' habits and preferences when opening and funding new accounts, whether traditional or digital-first.