Disbursements Tracker – February 2020
February 13, 2020
How do you see demand for faster and digital disbursement methods changing as more millennials and members of Generation Z enter the U.S. workforce?
"Given how millennials and Gen Z have grown up with digital devices that allow for on-demand everything, including communication, entertainment, shopping and more, there is no doubt that their expectations for faster and digital disbursement methods will continue to grow.
They think 'If I can use PayPal or Venmo to pay my friend back instantly, why can't my employer pay me now, just as fast?'
Businesses and banks have a prime opportunity to meet the instant gratification expectations of these younger consumers through real-time digital disbursements, but to win they will need to do more than just offer them.
The key to success, given these consumers' daily experiences using Apple, Amazon and Google offerings, will be to deliver a great customer experience. The process to receive instant funds should be easy, simple and delightful, giving users choice in where to receive their funds. Millennials and Gen Z want to pay and be paid on their own terms. If companies can't deliver on this expectation, these consumers will be the first to look elsewhere for a challenger who can."
Drew Edwards
CEO at Ingo Money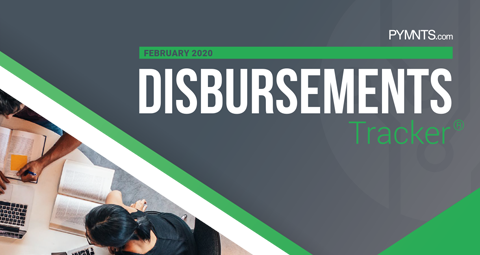 Table of Contents
WHAT'S INSIDE
A look at the latest news in the space, including why universities are upgrading to ACH disbursements while legal firms still rely on paper checks
FEATURE STORY
An interview with Sherry Rossiter, bursar at Ohio University, on why the institution is continuing to offer check disbursements despite direct deposit's popularity among students
NEWS AND TRENDS
The most recent disbursements headlines, such as health insurance startup Oscar Health's new online portal for enhanced claim payouts and why check fraud remains a top concern for SMBs
DEEP DIVE
An in-depth exploration of the methods U.S. universities use to disburse funds to students, and why legacy disbursements hurt both sides of such transactions
PROVIDER DIRECTORY
A look at the top companies in disbursements, including two additions: BLIK and Worldpay
// Related Resources
Employees Need Their Money — Now

Paper Processes Slow Government Disbursements

Money Mobility Tracker – September 2022

The future of money mobility will hinge on balancing convenience and cybersecurity

Phone-To-Phone Payments: The Next Frontier