Disbursements Tracker – January 2020
January 23, 2020
How can legacy payment methods impact relationships between insurers and recipients?
"The claims process is a critical moment in an insurer's relationship with a customer. An Accenture study found that 83% of customers who felt dissatisfied with the way a claim was handled planned to switch or had already switched to a new provider.
To that end, insurers have been pouring significant time and money into reimagining the claims process as a digital-first, customer-initiated effort. But still, once the claim is made, it can take days – even weeks – to receive the money owed when insurers pay using ACH or paper checks. In today's "now economy", this experience falls short of modern customer expectations. No one wants to – or should have to – wait that long when repairs to a home or car after catastrophic damage are needed ASAP.
Relying on legacy disbursements and having a customer wait any longer for funds can negatively impact customer satisfaction and loyalty. To combat, many insurers have already begun implementing instant payments as a better alternative. Instant payments eliminate the friction and delays of legacy methods and allows for a better customer experience where the customer can choose the account to which they immediately want to receive funds.
Ultimately, insurers looking to gain a competitive advantage can do so by implementing instant payment choice, which will not only delight their current customers and improve stickiness but can also increase the likelihood of attracting new ones."
Drew Edwards
CEO at Ingo Money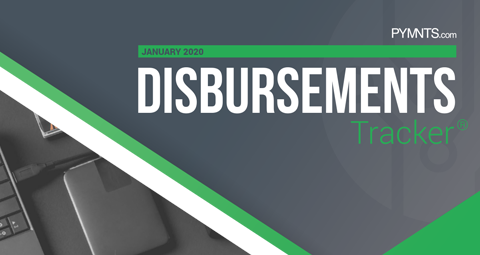 Table of Contents
WHAT'S INSIDE
A look at evolutions in global disbursements, including how digital payments could save the Philippine government $100 million annually
FEATURE STORY
An interview with Paul Brennan, vice president of content operations for stock art provider Shutterstock, on how digital disbursements boost loyalty among more than 1 million company contributors
NEWS AND TRENDS
A breakdown of the latest developments, including Mastercard and Galileo's partnership on a debit disbursements product and China-based Xiaomi's instant lending services expansion in India
DEEP DIVE
An extensive analysis of instant payments' current status in disbursements and why they have failed to reach total dominance
PROVIDER DIRECTORY
A look at the top disbursements market companies, including two additions, Medx and ZestMoney
// Related Resources
Grasshopper on the importance of offering secure, frictionless money mobility.

Regions Bank on providing superior and secure money-out mobility experiences.

An in-depth look at consumers' habits and preferences when opening and funding new accounts, whether traditional or digital-first.