Disbursements Tracker – January/February 2022
January 26, 2022
How can instant payments providers differentiate themselves from services that offer fast but not truly instant payments?
As this month's tracker notes, there is a lot of overlap and confusion about what is truly instant and what is simply faster than other payment methods. Instant payments are defined as the ability to receive fully available funds within 30 minutes, 24 hours a day, seven days a week, 365 days a year. That means no delays after hours, on weekends or during holidays.
Providers can certainly do more to highlight the instant nature of funds in branding and marketing and even upon delivery of monies into an account. But for most recipients, the distinction of whether an actual payment — or just the communication of a payment — is instant holds little value as long as they can spend the money immediately.
The true opportunity to differentiate one's company from other fast payments providers is to offer payments ubiquity. This means the ability to send funds beyond the bank account to any card (debit, credit or prepaid), mobile wallet account or even a cash-out location.
Consumers and small businesses obviously want their money instantly, but they also want it in the account of their choosing. This is what provides maximum spending power and flexibility.
Providers that offer instant funds with payments ubiquity will clearly stand out from the mass of payments brands in the market today.
---
What is the first step in solving the money mobility problem, and where do we go from here?
What is the first step in solving the money mobility problem, and where do we go from here?
Money mobility is the ability to freely and easily deposit, transfer, receive, pay, send, disburse and access money from any source or destination — safely and instantly.
That's a tall order, but an obvious one at a time when people hold multiple accounts across banks, apps, online wallets and more. And as with every other facet of their modern lives, consumers expect speed, convenience and choice when moving their money between those accounts.
For providers, meeting that demand requires three core features: instant funding, payments ubiquity and transactional security. Without the ability to offer fully available funds into and out of every account a consumer holds with complete confidence, money mobility is impossible.
Money mobility will be the defining payments issue of 2022. As awareness, expectations and providers proliferate, it will enable a new golden age of payments in which money moves like the queen on a chessboard, in any direction with speed and authority. For providers delivering on the promise of money mobility, it will be checkmate for the competition.
Drew Edwards
CEO at Ingo Money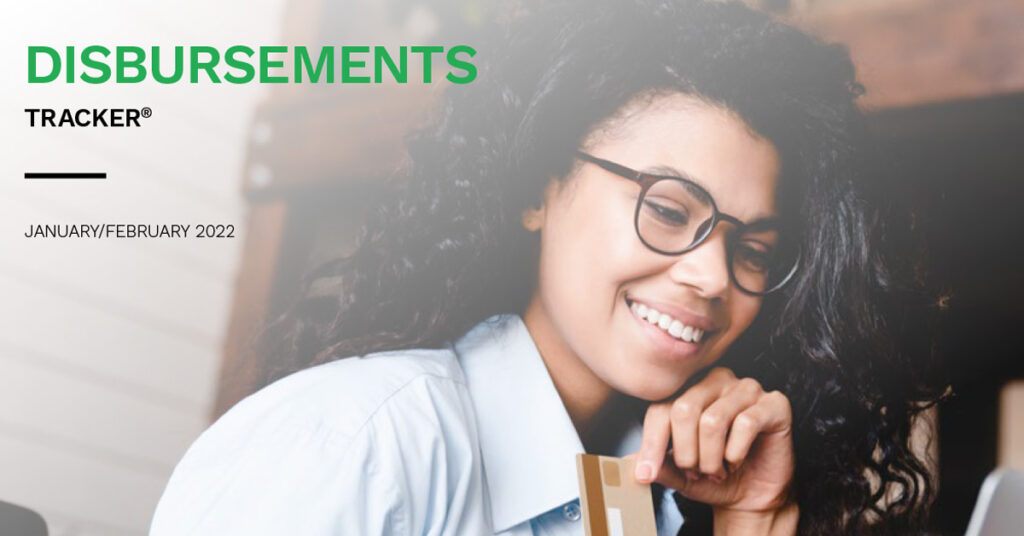 Table of Contents
EDITOR'S LETTER
A look at instant payments trends, including how payment providers can clear up consumers' and businesses' misperceptions of instant payments, from the PYMNTS thought leadership team
FEATURE STORY
An interview with Emma Glazer, head of Dasher marketing at DoorDash, about the pandemic's impact on worker pay expectations and how DoorDash is keeping up with gig workers' demands for faster payments
NEWS AND TRENDS
The latest headlines from around the disbursements space, including how better money mobility between accounts will be the next big thing in 2022 and how a rise in identity fraud is delaying IRS refunds
PYMNTS INTELLIGENCE
An in-depth look at how consumers' and businesses' perceptions can create hurdles to instant payments adoption
// Related Resources
A growing number of consumers are turning to digital tools and payments to facilitate their travel plans.

94% of Canadian Workers Would Seek New Jobs if Pay Was Delayed

New Partnerships and Products Bring Payments Innovation to Healthcare