Disbursements Tracker – July 2019
July 5, 2019
How can restaurants and quick-service restaurants (QSRs) use real-time digital disbursement solutions to innovate their payment processes and satisfy workers in today's modern economy?
"On-demand services and new instant payment solutions are both natural byproducts of advancing technology. Consumers have become conditioned to instant, universal and customizable access to whatever they need by using web and mobile devices. They want their services matched to their needs, and they want their money on their terms.
We have already seen the intersection of these two phenomena as restaurants and QSRs embrace real-time digital disbursements to pay out tips to workers. As the ease and convenience of modern digital payments gain momentum, restaurants and QSRs are adopting real-time digital disbursement solutions to eliminate payment delays as well as the hassles associated with physical cash. These businesses know that providing workers with faster and more convenient access to their tips and wages gives them a competitive advantage as an employer by delivering an improved experience.
Workers are increasingly demanding faster and more convenient ways to get paid. A recent Ingo Money and PYMNTSsurvey found that 78.1 percent of workers were either very or extremely familiar with instant payments, and 82.2 percent of those surveyed considered receiving disbursements instantly as either very or extremely important.
Through push payments and instant money services, restaurants can instantly fund ready-to-spend payouts directly to a worker's preferred financial account. This powerful solution fulfills on the promise of speed while enabling choice and convenience. It can also contribute cost and time savings to restaurants' bottom lines."
Drew Edwards
CEO at Ingo Money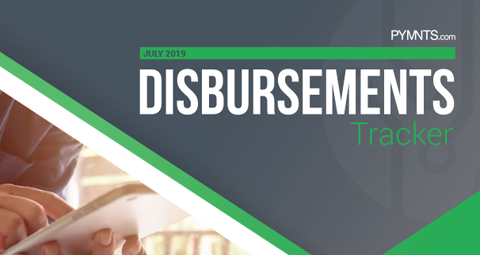 Table of Contents
WHAT'S INSIDE
Why banks like Starling are relying on acquisitions and partnerships to promote real-time payments
FEATURE STORY
An interview with Jay Bregman, CEO and co-founder of general liability insurance provider Verifly, on why the industry needs to accommodate gig workers
NEWS AND TRENDS
The latest headlines from around the disbursements space, including how PayFi is working with The Clearing House on new payment innovations
DEEP DIVE
How real-time payments and digital technologies are changing the ways businesses pay out tips to workers in the service industry
PROVIDER DIRECTORY
A look at the top disbursements market companies, including three additions
// Related Resources
Employees Need Their Money — Now

Paper Processes Slow Government Disbursements

Money Mobility Tracker – September 2022

The future of money mobility will hinge on balancing convenience and cybersecurity

Phone-To-Phone Payments: The Next Frontier