Disbursements Tracker – June 2019
June 5, 2019
How critical are faster disbursements for insurance providers that want to stay competitive and better engage customers?
"It's no secret that the claims process is often the moment that matters most for insurance customers. In fact, a 2014 study by Accenture entitled, 'Why Claims Service Matters,' found that 83 percent of customers who were dissatisfied with the way claims were handled planned to switch or had already switched to new providers.
For years, insurers focused on improving the claims filing pro-cess, arriving at a point where most can be completed online or over the phone in a matter of minutes. But for many, the last mile of claims payments remains unaddressed and continues to rely on paper checks in the mail or ACH deposits to bank accounts.
Customers hate having to wait for these antiquated payment methods to get their lives back on track after a catastrophic accident or natural disaster. Multiple PYMNTS studies back this up, repeatedly finding that checks are the least-preferred payment instrument and that they have single-digit consumer satisfaction ratings.
Instead of forcing customers to wait by the mailbox or continually hit refresh on their bank account balances, push payments allow them to accept payments instantly and into the accounts of their choosing. It can literally mean the difference between missing days of work without an automobile or putting a roof back on a home before the next rainstorm.
Providers like Safelite Solutions and Prelude Software using Ingo Money's instant money solutions have told us that insurers stand to gain multiple bottom line business benefits from push payment disbursements — customer satisfaction and loyalty, competitive differentiation, even operational improvements. By giving customers real-time payment options that fulfill on promises of convenience and choice with confidence, insurers can separate themselves from the pack."
Drew Edwards
CEO at Ingo Money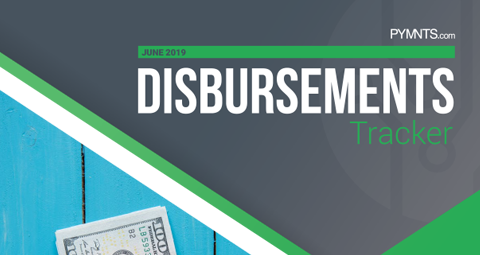 Table of Contents
WHAT'S INSIDE
How acquisitions, new security measures and governments are improving digital disbursements around the globe
FEATURE STORY
Paraag Sarva, CEO and co-founder of Rhino, explains why cash security deposits are outdated in modern real estate
NEWS AND TRENDS
The latest disbursements and real-time payments headlines, including why firms like Itaú Unibanco Holding are turning to QR codes for instant payments
DEEP DIVE
How Indonesian and Mongolian governments are mimicking China to provide fast digital disbursements
PROVIDER DIRECTORY
A look at the top disbursements market companies, including three additions
// Related Resources
Employees Need Their Money — Now

Paper Processes Slow Government Disbursements

Money Mobility Tracker – September 2022

The future of money mobility will hinge on balancing convenience and cybersecurity

Phone-To-Phone Payments: The Next Frontier