Disbursements Tracker – March 2020
March 12, 2020
Why are checks still so popular for tax disbursements, and how can tax firms handle the frustrations they cause?
"Old-fashioned paper checks are still a widely used form of tax disbursement. No one will ever consider them to be the best, fastest or cheapest form of payment, but checks are a tried-and-true method that meets the needs of everyone — including the unbanked and underbanked. But for many consumers and small businesses alike, it is no longer good enough to receive a check simply because it works.
According to the IRS, the average refund check received in 2019 was worth $2,849, with 44 percent of U.S. taxpayers calling it their single highest payout of the year. Those funds are often already spoken for — to be used to pay bills or to make large purchases. For those that select checks, the frustration lies in the delay of having to wait 21 days to access those funds.
While the IRS has been slowly moving away from checks to direct deposit, tax firms may even be able to go one step further. By leveraging a disbursements marketplace platform like Ingo Money, firms would have the ability to facilitate even faster access to re-funds — and to an account that the customer chooses. As soon as the refund is issued, customers could have funds sent directly to their bank accounts, sent to pay off credit card bills, sent to Amazon accounts, or even split amongst all of those places.
By providing an instant disbursement platform with payment choice, tax firms could turn what could have been a slow, frustrating experience into a faster, delightful one that keeps their customers coming back for years to come."
Drew Edwards
CEO at Ingo Money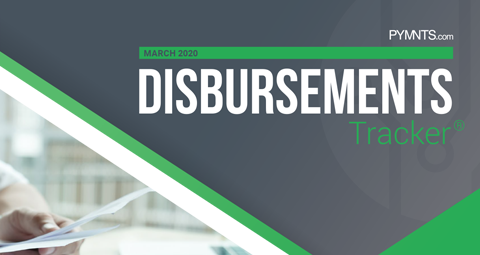 Table of Contents
WHAT'S INSIDE
A look at the latest disbursements news, including how checks are still frustrating consumers during tax season and why some firms are using gift cards to combat financial stress
FEATURE STORY
An interview with Waseem Daher, founder and CEO of corporate tax and bookkeeping firm Pilot, on why millennial business owners expect digital disbursements for both their corporate and personal tax returns
NEWS AND TRENDS
The most recent disbursements headlines, such as freelancers' struggles with California's tax code changes and why younger consumers are particularly vulnerable to check fraud
DEEP DIVE
An in-depth analysis on why tax services providers need to look closer at the financial benefits faster disbursements can grant modern taxpayers, such as enabling them to pay down their debts or build their savings
PROVIDER DIRECTORY
A look at the top companies in disbursements, including two additions: Lendify and Razorpay
// Related Resources
Employees Need Their Money — Now

Paper Processes Slow Government Disbursements

Money Mobility Tracker – September 2022

The future of money mobility will hinge on balancing convenience and cybersecurity

Phone-To-Phone Payments: The Next Frontier