Disbursements Tracker – May 2020
May 6, 2020
What are some of the key use cases that are ripe for disbursement innovation?
"As the U.S. government continues to distribute economic impact payments to American citizens via ACH and paper checks over the course of weeks and months, it has become increasingly clear that their legacy payment infrastructure is ripe for innovation. The government is not a payments company and was not set up to instantly distribute a large chunk of $2 trillion to hundreds of millions of consumers and SMBs.
There is hope, as the federal government has begun to explore alternatives for getting payments into people's hands faster. Ingo Money has been fortunate to offer up our disbursements marketplace with recipient choice as an alternative for modern payments in the future. Ingo Money's solution is transformational on two fronts.
Our disbursements marketplace goes beyond ACH and checks for both banked and unbanked consumers, connecting all of the relevant rails and delivering more options and real-time funds access to accounts of the recipients' choosing — to pretty much anything in the consumers' wallets, including existing bank, prepaid or mobile wallet accounts or cash from retail locations.
Our solution not only eliminates the expensive and slow paper check as a primary disbursement vehicle but offers the government an 'always up-to-date,' one-to-one relationship with individual recipients. Our platform does not solve for eligibility criteria and who should receive the payment, but it does facilitate the remaining path to a modern digital government disbursements experience by handling recipient engagement, authentication, risk management, payment routing, settlement and reporting and reconcilement. What this pandemic has clearly shown is that modernizing government disbursements is now a priority."
Drew Edwards
CEO at Ingo Money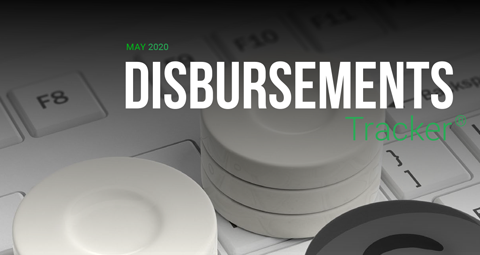 Table of Contents
WHAT'S INSIDE
A look at the latest developments in the disbursements space, including the challenges with U.S. government stimulus checks and TurboTax's recent efforts to launch a free tool to help with federal disbursements
FEATURE STORY
An interview with Mickael Marceau, head of payments for Kindred Group, the operator of online casino and sportsbook service Unibet, on the challenges associated with offering instant disbursements in the digital gambling space
NEWS AND TRENDS
The most recent disbursements headlines, such as why the U.S. House of Representatives is considering using digital wallets for disbursements and which pandemic-related lending questions are cropping up for digital lenders in the U.K.
DEEP DIVE
An in-depth examination of online casinos and betting websites in the U.S., including how the pandemic has increased the importance of disbursement technologies moving forward in the industry
PROVIDER DIRECTORY
A look at the top disbursements companies, including two additions: Velo and Checkbook
// Related Resources
Employees Need Their Money — Now

Paper Processes Slow Government Disbursements

Money Mobility Tracker – September 2022

The future of money mobility will hinge on balancing convenience and cybersecurity

Phone-To-Phone Payments: The Next Frontier