Disbursements Tracker – May 2021
May 25, 2021
What are some of the challenges sellers face when collecting payments or sales proceeds from online marketplaces, and which payment tools could help them address these issues?
"With the pandemic pushing consumers to spend more online than ever before, eCommerce marketplaces are investing in making the customer experience seamless and satisfying. As a result, sellers are increasing their participation to meet consumers where they are. For example, the number of sellers on Walmart's marketplace doubled year over year in 2020.
But despite this growth, investments in improving the seller experience are not keeping pace with the consumer side. Leading marketplaces are quickly realizing that in order to attract and retain the best sellers, they need to upgrade the most critical aspect of the seller experience: getting paid.
Outdated payment methods like physical checks and slow-to-settle ACH transfers put sellers in a bind. Waiting an average of three days for funds to clear means missing out on potential revenue opportunities, something that sellers will not stand for as marketplace competition increases. In fact, 63 percent of small businesses told PYMNTS that they would be willing to switch marketplaces in order to get faster access to sales proceeds.
By addressing slow payment woes through instant payment solutions, marketplaces have a massive opportunity to differentiate themselves from the competition, growing their roster of sellers and consequently their own fee-based revenues.
Providing immediate disbursements to sellers in their payment method of choice — whether to a bank account, prepaid card, mobile wallets, credit cards or more — sends a strong signal that marketplaces understand the importance of cash flow in uncertain times and want to create the best experience possible for sellers.
While adding relevant choices for marketplace sellers may seem daunting, partnering with a proven technology provider can alleviate much of the burden. Ingo Money's unmatched payment gateway, risk management and compliant integration options simplify the process and help future-proof disbursement offerings."
Drew Edwards
CEO at Ingo Money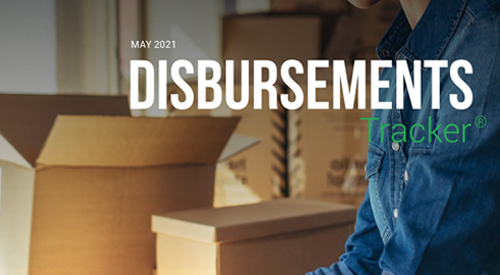 Table of Contents
WHAT'S INSIDE
A look at global disbursement shifts, including why eCommerce marketplaces should begin supporting instant payments for sellers as the pandemic impacts consumers' spending and businesses' disbursement needs
FEATURE STORY
An interview with Ben Edwards, CEO of used electronics digital marketplace Swappa, on why offering sellers swift and secure disbursements is quickly becoming a prerequisite for eCommerce marketplaces
NEWS AND TRENDS
The latest disbursements headlines, including why InsurTech firms are accelerating their plans to integrate digital claim payouts and why the IRS is still using paper checks during the latest stimulus round
DEEP DIVE
An in-depth analysis of how the pandemic has affected individual digital marketplace sellers' payout needs and why offering instant payments is becoming a key differentiator for these platforms
PROVIDER DIRECTORY
A look at top disbursement companies, including one addition, Drafty
// Related Resources
Grasshopper on the importance of offering secure, frictionless money mobility.

Regions Bank on providing superior and secure money-out mobility experiences.

An in-depth look at consumers' habits and preferences when opening and funding new accounts, whether traditional or digital-first.