Disbursements Tracker – November 2019
November 1, 2019
How are consumers' growing demands for instant payments affecting how lenders disburse funds?
"The recently released 2019 PYMNTS Disbursements Satisfaction Report found that 42 percent of consumers received at least one instant payment this year — a percentage that has quadrupled over the last three years. That's an incredible adoption curve and one that is forcing every kind of business today — even lenders — to offer instant disbursements.
Lenders have been receptive to the idea of instant payments since early in their development. This is because they know consumers who expect instant everything are especially demanding when it comes to funds that might be used to fund a business need, cover an unexpected expense, consolidate debt or pay for a medical procedure.
Lenders that had invested a large amount of time and dollars in new technologies to make instant approvals available over smartphones realized that split-second acceptance means nothing if borrowers must wait weeks for a check to arrive by mail or days for funds to settle in their bank accounts.
Small business lenders were some of the first to offer instant disbursements for companies trying to gain competitive edges through faster hiring of talent or purchasing of inventory. For example, lines of credit that make funds instantly available 24/7 year-round have helped many small businesses increase retention and improve profitability. Alternative financial service providers soon followed suit because instant funds were critical for lower income and subprime borrowers living paycheck to paycheck.
But the changing nature of work and economic realities continue to impact even higher-income wage earners. Federal Reserve stats showing that 40 percent of Americans cannot produce $400 cash in an emergency hammer home the reality that no one is immune to a cash crunch.
To help, we are seeing more mainstream lenders beginning to offer instant funding for higher-earning customers. This trend should only accelerate as the adoption curve for instant payments continues to grow."
Drew Edwards
CEO at Ingo Money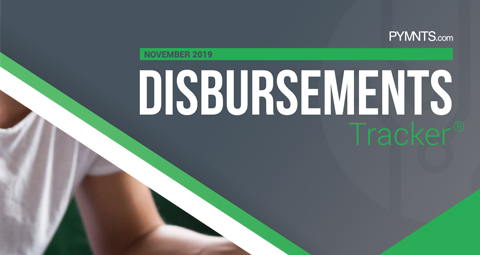 Table of Contents
WHAT'S INSIDE
A look at recent disbursements news, including eCOMM's decision to support instant payments settlement for Irish SMBs
FEATURE STORY
Paul Gu, co-founder and head of product for online personal loan provider Upstart, on consumers' feelings about immediate payments as part of the instant loan process
NEWS AND TRENDS
The latest disbursements headlines, including how Mastercard is developing instant payment solutions for ad hoc workers
DEEP DIVE
A detailed analysis of how faster disbursement options are changing consumers' perspectives on the lending industry
PROVIDER DIRECTORY
A look at the top disbursements market companies, including two additions
// Related Resources
Employees Need Their Money — Now

Paper Processes Slow Government Disbursements

Money Mobility Tracker – September 2022

The future of money mobility will hinge on balancing convenience and cybersecurity

Phone-To-Phone Payments: The Next Frontier