Disbursements Tracker – October 2019
October 2, 2019
Checks are still heavily used in online rebate payments. How can that disbursements process be improved for both customers and merchants?
"Rebates are a tried-and-true marketing tactic used by many businesses to motivate consumer buying decisions and drive sales, but the typical rebate redemption process leaves a lot to be desired. Consumers are all too familiar with the hoop-jumping associated with rebates, [as well as the] friction that mutes response to rebate offers and requires higher rebate value to drive consumer behavior.
The economics of traditional rebate programs often rely on breakage resulting from onerous, time-consuming redemption processes. Some of these hurdles and delays are necessary. Manufacturer rebate redemptions often require purchases to age beyond retail merchant return date policies, for example, but some of this friction is no longer necessary — particularly rebate fulfillment, [which] relies on the slow and expensive distribution of paper checks and prepaid cards.
With instant payments, rebates can be fulfilled quickly and inexpensively in a fully digital experience. From rebate enrollment and receipt imaging to digital disbursements timed to program eligibility terms, instant payments can transform frustrating rebate processes into seamless, mobile engagements.
As part of an integrated consumer engagement and marketing strategy, this modern rebate experience will benefit brands and consumers alike, reducing rebate program costs for businesses and marketing agencies and delighting customers in a whole new way."
Drew Edwards
CEO at Ingo Money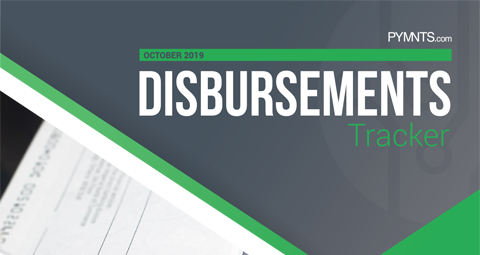 Table of Contents
WHAT'S INSIDE
A look at recent disbursements news, including efforts to expedite insurance claim payouts and banks' moves to improve instant payment speeds
FEATURE STORY
Why online rebate sites like Rakuten Rewards and Mr. Rebates are hanging onto checks, even as they explore digital disbursement option
NEWS AND TRENDS
The latest disbursements headlines from around the world, including new offerings and solutions in the restaurant, transportation and insurance industries
DEEP DIVE
How instant payments are changing the ways consumers and corporations do business, including why legacy methods' time frames might be hurting customer relationships
PROVIDER DIRECTORY
A look at the top disbursements market companies, including two additions
// Related Resources
Employees Need Their Money — Now

Paper Processes Slow Government Disbursements

Money Mobility Tracker – September 2022

The future of money mobility will hinge on balancing convenience and cybersecurity

Phone-To-Phone Payments: The Next Frontier