Disbursements Tracker – September 2019
September 5, 2019
How do you see disbursements changing in industries such as insurance as more claims and additional processes move online and into channels like mobile?
"Consumer payment preferences are rapidly changing. Nowhere is this truer than for policyholders impatient to receive insurance claim payments. Immediate payment expectations go hand in hand with the widespread digitalization of other routine activities — except that, for the claimant, filing a claim is not routine. It's about getting back to a normal routine — and fast.
For insurers, providing a quick, hassle-free claims experience is the difference between a customer retained and a customer lost. According to Accenture, nearly 80 percent of customers switch to another insurance provider following a negative claims experience.
To streamline the claims process, insurers are leveraging technologies to accelerate decisioning and implementing digital disbursements to transform claims payments. Increasingly, insurers are able to make claims decisions within hours and pay them instantly. In fact, mobile apps like Safelite's ClaimGo allow policyholders to submit, verify and collect payment on claims using their smartphones and without ever speaking to adjusters.
The chief objective behind these technology investments is to reduce the odds that customers shop around in the aftermath of negative claims experiences. But delighting policyholders also makes them more likely to share their positive experiences with others, making digital claims payment an effective customer acquisition tool."
Drew Edwards
CEO at Ingo Money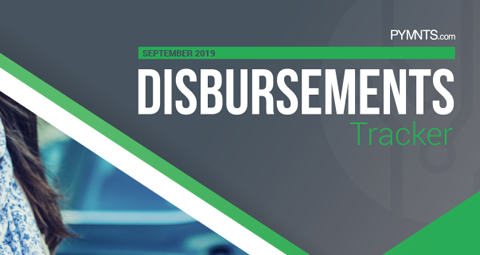 Table of Contents
WHAT'S INSIDE
A look at why companies like Apple are testing APIs for online insurance services
FEATURE STORY
Tim Attia, CEO and co-founder of Slice Labs, on how the gig economy insurance provider is using AI to automate the claims process
NEWS AND TRENDS
The latest disbursements headlines, including the Federal Reserve's push to develop a faster payments rail and how check fraud cost U.S. companies more than $18 billion last year
DEEP DIVE
An in-depth examination of how companies and providers are relying on AI and ML to provide faster insurance payouts and claims
PROVIDER DIRECTORY
A look at the top disbursements market companies, including two additions
// Related Resources
Grasshopper on the importance of offering secure, frictionless money mobility.

Regions Bank on providing superior and secure money-out mobility experiences.

An in-depth look at consumers' habits and preferences when opening and funding new accounts, whether traditional or digital-first.