Disbursements Tracker – April 2021
April 7, 2021
How do you see the expansion of the gig economy and the way its workers want to get paid impacting the future of work and also the future of payments? In other words, do you think gig payments are driving any larger payment trends when it comes to how workers wish to get paid, and if so, why?
"In just a short time, COVID-19 has accelerated digital adoption in terms of how people shop and pay for things, and for many, the behaviors are here to stay. Accordingly, given the shutdowns and dire cash flow needs of millions of consumers and small businesses, the pandemic has also spurred the desire for payors and FIs to modernize the disbursements side of payments as well — to go even beyond that of analog and digital to offering instant, on-demand money.
Delivering on the need and desire for faster money means that payors provide an experience that looks more like eCommerce — one that is immediate, seamless and offers choice in how to get paid. Use cases that still offer checks and ACH are candidates. The treasury banks that service these payors are taking note: For their merchants, this can mean paying employees on demand after their shifts. For their insurers, it is about paying claims instantly. For restaurants, it can be a mechanism for safely and conveniently paying out daily tips. Whatever the use case, the most powerful motivator is to create a delightful experience that drives new customers and keeps existing ones loyal.
What is important for the FIs to grasp in creating such an experience is that… point solutions do not equal a flexible customer experience that offers instant, 24/7, on-demand options. Instead it requires a modern payments platform designed for this fuller integration. There is no doubt that FIs will have to figure this out if they want to keep their businesses and customers in the future. Otherwise their payors will begin to look elsewhere to the FinTechs that are ready to take it on and steadily making traction."
Drew Edwards
CEO at Ingo Money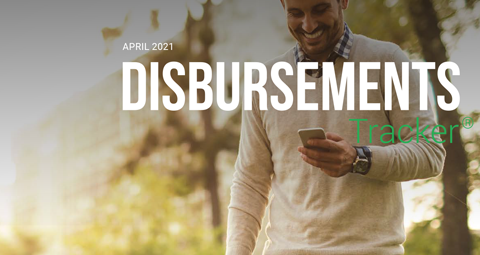 Table of Contents
WHAT'S INSIDE
A look at global disbursement shifts, including how the ongoing pandemic is impacting disbursement trends inside the expanding gig economy and how it could affect how workers are paid or prefer to be paid in the future
FEATURE STORY
An interview with David Cane, vice president of customer success, trust and safety for dog walking and pet care platform Wag!, on how the ongoing pandemic has accelerated both gig workers' and the overall gig economy's need for seamless, digital disbursements
NEWS AND TRENDS
The latest disbursements headlines, including why newly launched freelance marketplace TmrO is leaning on quick digital payouts to help bring ad hoc workers to its platform and why outdated IT processes are slowing down the IRS' ability to swiftly disburse outgoing stimulus payments to recipients
DEEP DIVE
An in-depth analysis of how the ongoing pandemic has impacted freelancers' payment expectations and why instant payment solutions will come to play a key role in the gig economy's future
PROVIDER DIRECTORY
A look at top disbursement companies, including one addition, Sync
// Related Resources
Grasshopper on the importance of offering secure, frictionless money mobility.

Regions Bank on providing superior and secure money-out mobility experiences.

An in-depth look at consumers' habits and preferences when opening and funding new accounts, whether traditional or digital-first.