How to Fix the $360 Billion Small Business Late Payments Problem
November 10, 2021
Fixing Small Business Payments: How Instant Payments Help Buyers Solve The Ad Hoc Payments Problem
Thirty-eight percent of small businesses' revenues are from suppliers they don't have regular relationships with — 30 percent of those payments are late, 60 percent by a month or more. In Fixing Small Business Payments, an Ingo Money and PYMNTS collaboration, surveyed 1,573 U.S. small businesses to examine the cause and the cure of this $360 billion small business late payments problem.
Inside the November Report
47 percent: Portion of SMBs that receive ad hoc vendor payments no earlier than when they are due
75 percent: Share of SMBs that are highly interested in maintaining relationships with buyers that offer free instant payments
68 percent: Portion of SMBs that have used instant payments and would pay extra to receive ad hoc vendor payments instantly
Download the resource to learn more.
Latest Resources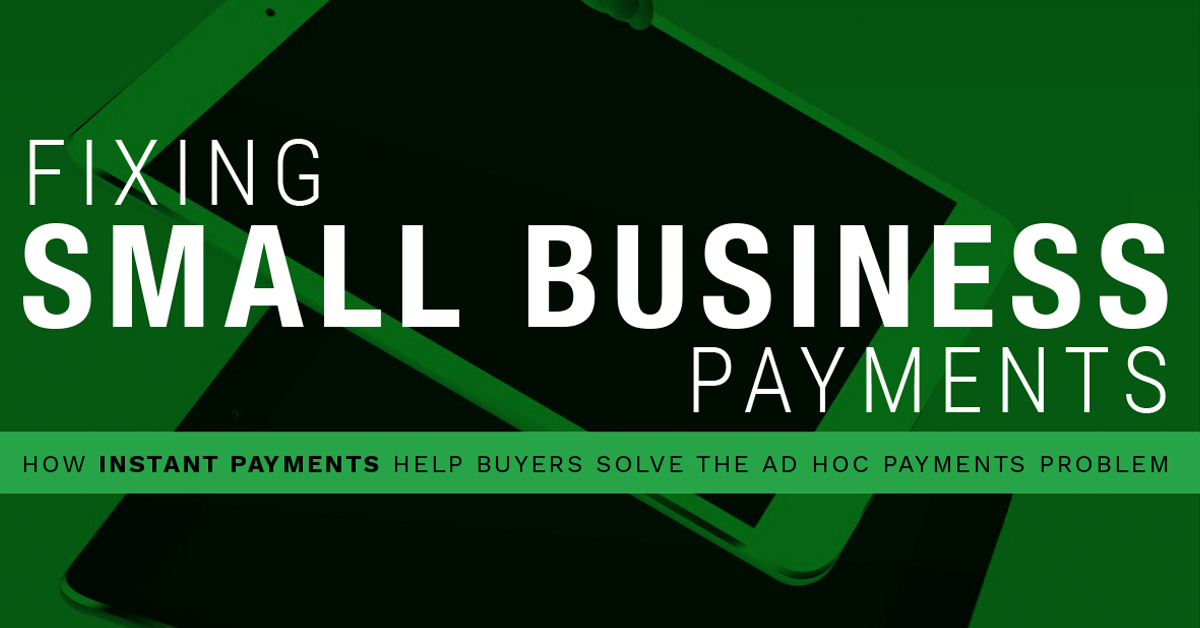 // Related Resources
2023 Money Mobility Index

The average FinTech account issuer barely earns a passing grade on money mobility, PYMNTS' data finds.