How to Fix the $360 Billion Small Business Late Payments Problem
November 10, 2021
Fixing Small Business Payments: How Instant Payments Help Buyers Solve The Ad Hoc Payments Problem
Thirty-eight percent of small businesses' revenues are from suppliers they don't have regular relationships with — 30 percent of those payments are late, 60 percent by a month or more. In Fixing Small Business Payments, an Ingo Money and PYMNTS collaboration, surveyed 1,573 U.S. small businesses to examine the cause and the cure of this $360 billion small business late payments problem.
Inside the November Report
47 percent: Portion of SMBs that receive ad hoc vendor payments no earlier than when they are due
75 percent: Share of SMBs that are highly interested in maintaining relationships with buyers that offer free instant payments
68 percent: Portion of SMBs that have used instant payments and would pay extra to receive ad hoc vendor payments instantly
Download the resource to learn more.
Latest Resources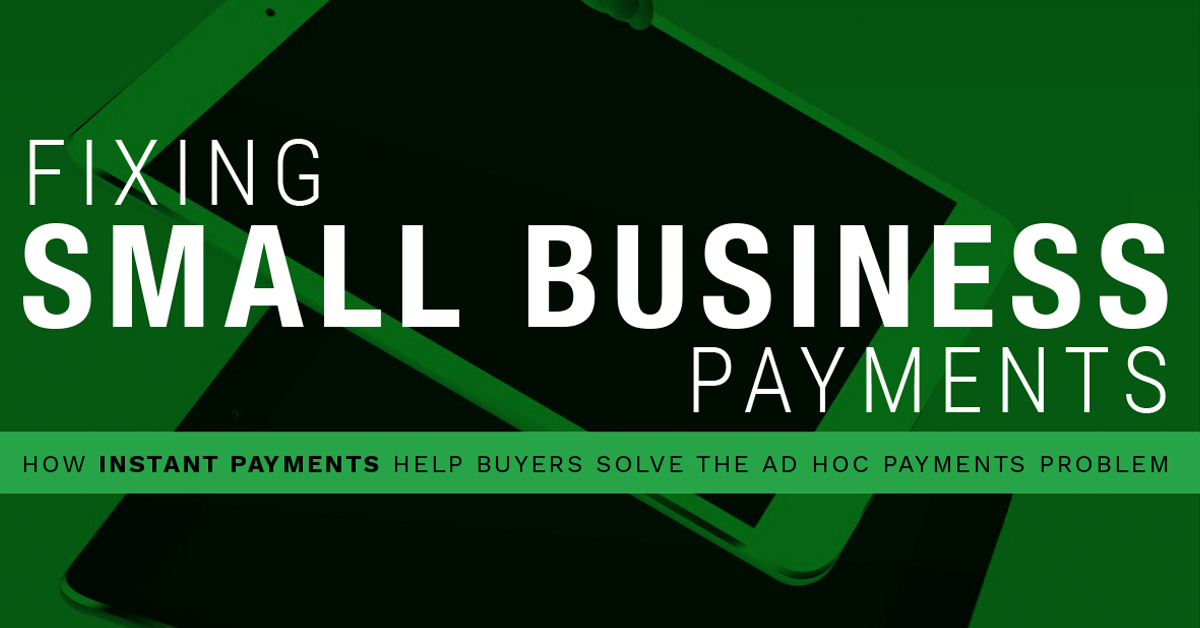 // Related Resources
Insurance Disbursements Brief 2022

When given the choice, consumers opted for instant insurance claims payouts 23% of the time — the highest since 2018.

The FinTech Fraud Ripple Effect

The FinTech Fraud Ripple Effect details the frictions customers experience when using FinTechs for their money mobility needs.

The Role of Fintech Banks

FinTech banks are most popular among bridge millennials, low-income consumers and paycheck-to-paycheck consumers.