Money Mobility Tracker – July 2023
July 13, 2023
Payroll is one of the most critical functions of any workplace, ensuring that employees are paid on time and in the correct amounts. Delaying these paychecks can have massive detrimental consequences for workers, with 71% reporting at least some difficulty if their pay was late for any reason.
Satisfied workers are essential to corporate success and under no circumstances deserve to have their pay be delayed or inaccurate. Businesses will have to ensure their payroll processes are up to snuff, or they barely deserve to be in business in the first place. Real-time solutions are critical to accomplishing these objectives.
The "Money Mobility Tracker®" examines how instant payroll can eliminate payroll delays and improve workers' quality of life.
Around the Money Mobility Space
Employees are quick to jump ship due to payroll issues, according to a new survey that found that 97% of Canadian workers would look for other employment if their paychecks were regularly delayed. Another 91% said they would look for new jobs if their pay was inaccurate.
Faster payments are top-of-mind for both businesses and consumers, with 83% and 75%, respectively, using some form of real-time transactions. For businesses, the most common use case is payroll, with 57% leveraging it to pay their employees. Forty-five percent of businesses expect instant payroll to lower their costs, and 74% said receiving automated payment-related information via this method is at least somewhat important. Other benefits cited by businesses include flexibility, at 38%; service available 24/7, at 33%; and, early-payment discounts, at 30%.
Leveraging Instant Payroll to Improve Employee Satisfaction
The age of the biweekly pay period seems to be drawing to a close, with workers increasingly demanding their wages as they earn them rather than waiting days or weeks before they can access their pay. Implementing earned wage access is a key way to improve employee loyalty, and it offers companies increased visibility into their cash on hand, helping to improve overall money mobility.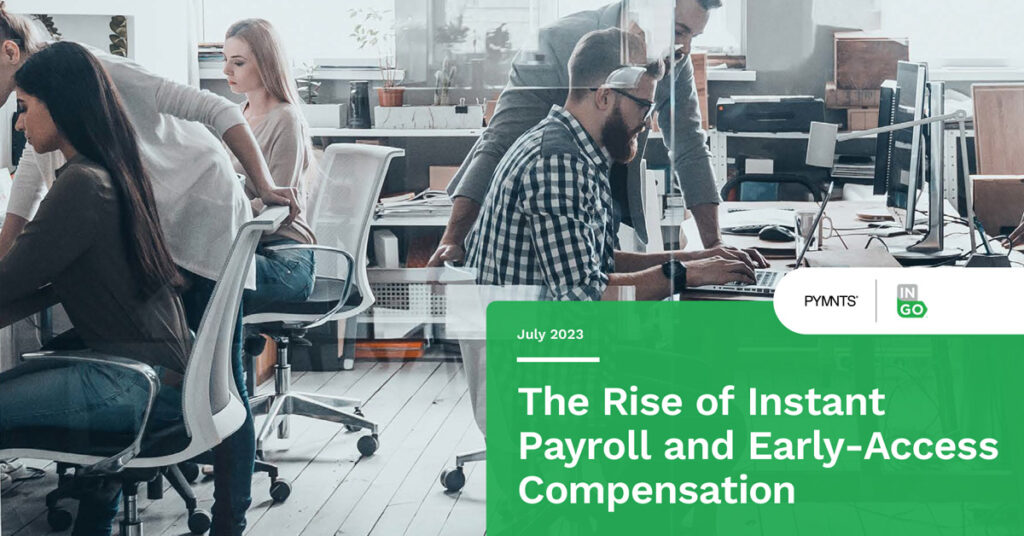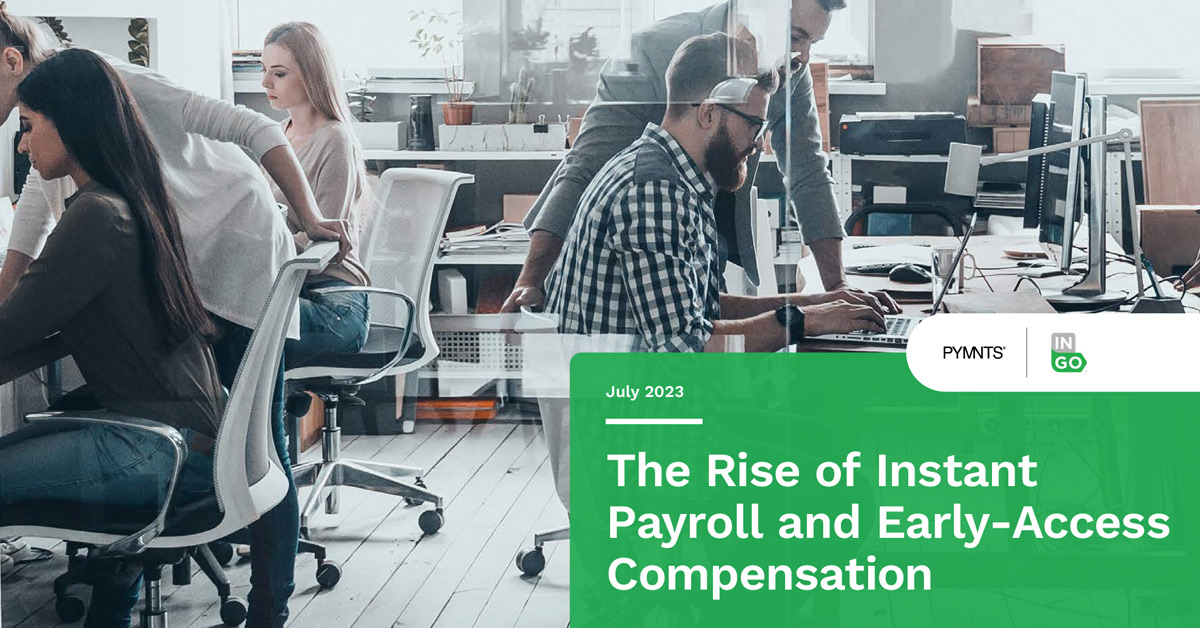 Table of Contents
Legacy Payroll Causes Complications for Workers
Harming workers through payroll delays can backfire on employers, not only through employee attrition but also via negative word of mouth.
94% of Canadian Workers Would Seek New Jobs if Pay Was Delayed
Overall employee trust in companies tends to plummet when payroll's punctuality or accuracy is called into question.
Leveraging Instant Payroll to Improve Employee Satisfaction
This month's PYMNTS Intelligence examines the benefits of instant payroll systems for corporates as well as for their employees and freelancers.
Instant Payments Hold Potential for Cross-Border Hiring
Hiring international workers can be very appealing to corporates, but it brings with it a variety of challenges, topped by high taxes.
// Related Resources
A growing number of consumers are turning to digital tools and payments to facilitate their travel plans.

94% of Canadian Workers Would Seek New Jobs if Pay Was Delayed

New Partnerships and Products Bring Payments Innovation to Healthcare