Money Mobility Tracker – March 2023
March 8, 2023
The restaurant industry has had a rough go of it since COVID-19 hit. Due to pandemic-driven restrictions on in-person dining and related health concerns, restaurants had to rapidly adopt digital channels and hybrid dining experiences to operate. Then, when pandemic restrictions receded, restaurants found themselves in another crisis fueled by high inflation, supply chain issues and labor shortages.
These microeconomic forces have raised operational costs and forced restaurants to increase prices, harming customer satisfaction. According to PYMNTS research, 29% of consumers say they are tipping less because they perceive a growing gap between the cost of a meal and their satisfaction. Additionally, labor shortages have degraded the quality of service at many restaurants. Customers are now more likely to note the lack of staff and long wait times than in 2021. To address these labor and cost challenges, 75% of restaurant operators plan to adopt new technology in 2023.
The "Money Mobility Tracker®" explores how technology and automation can help restaurants navigate these challenging conditions.
Around the Money Mobility Space
Restaurants would likely be under pressure to adopt more technology even without the present labor shortages. According to a recent survey, most millennial and Generation Z consumers prefer self-ordering at a kiosk when visiting a quick-service restaurant (QSR). The top reasons cited for this preference include the ability to build your own order and less pressure while ordering.
Restaurants in Canada also appear to be fundamentally changing. According to the 2023 Future of Commerce report, 89% of Canadian restaurants plan to expand their non-core products and services in 2023 to include selling retail goods and offering cooking classes. This shift is already underway: Last year, 54% of Canadians purchased retail items in restaurants, up from 49% in 2021.
For more on these and other stories, visit the Tracker's News and Trends section.
An Industry Insider on Tipping the Scales in Restaurants' Favor
According to a recent report from Square, total tips shot up 25% for full-service restaurants and 17% for QSRs during the latest quarter compared to a year before. If restaurants have the right systems in place, they can benefit from this surge in tipping.
To get the Insider POV, we spoke with Brian Hassan, co-CEO of Kickfin, to learn how digital tipping platforms with instant payment capabilities can benefit restaurants.
Technology Can Help Restaurants Through the Current Crisis
Restaurants benefited tremendously from the digital shift during the pandemic, with most restaurant owners saying that new technology adoption during the past two years has been critical to their business's survival. Now that the industry is in another crisis, technology can come to the rescue again. A variety of software and digital tools can help restaurant owners address rising costs and labor shortages. According to one estimate, restaurant operators spend 20 hours per week on employee-connected administrative tasks that software such as labor and inventory management tools and better internal communication methods could easily handle. As restaurants expand their use of automation, they should also consider adopting cloud-based POS systems to streamline operations.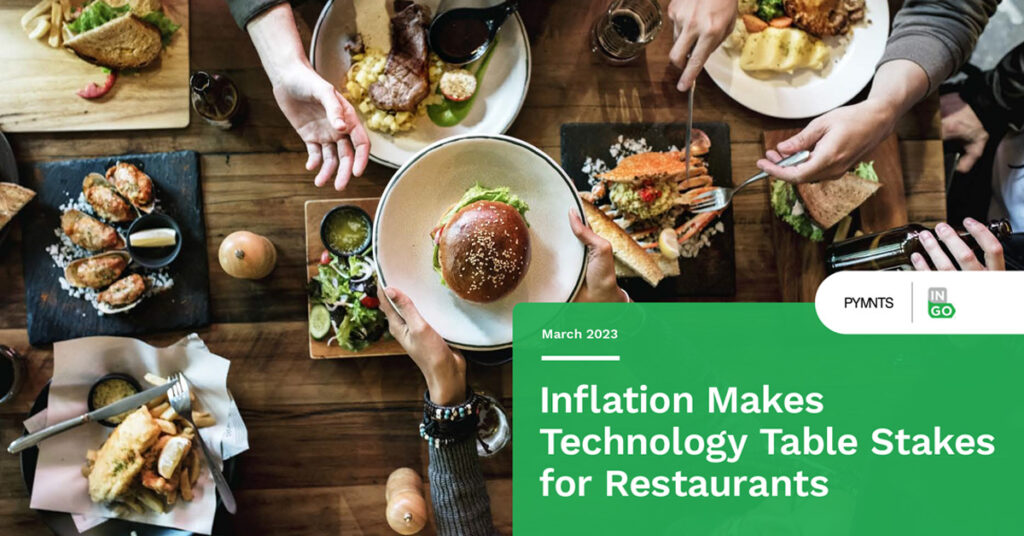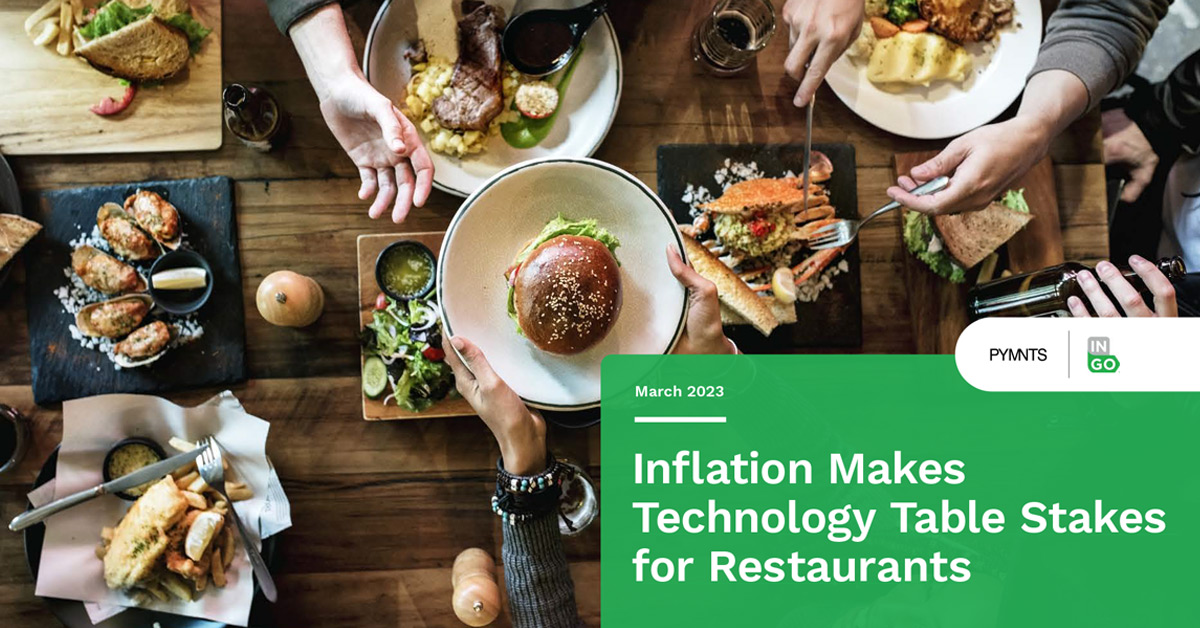 Table of Contents
Restaurants: Out of the Frying Pan, Into the Fire
Even as they recover from the pandemic, restaurants are embroiled in new troubles as 62% lack the staff to support existing demand.
Pressure Mounts for Restaurants to Modernize
Younger consumers prefer ordering at a QSR with a self-service kiosk, and Canadian restaurants are expanding beyond traditional food and drink offerings.
Technology Can Help Restaurants Through the Crisis
Software could save restaurants 20 hours per week in tedious administrative tasks. Read more to find out how restaurants can further utilize technology.
Restaurants Have Automation on the Menu
A PYMNTS report reveals how restaurants have pursued automation in a variety of areas, with loyalty program related automation the most common.
// Related Resources
A growing number of consumers are turning to digital tools and payments to facilitate their travel plans.

94% of Canadian Workers Would Seek New Jobs if Pay Was Delayed

New Partnerships and Products Bring Payments Innovation to Healthcare