Disbursements Tracker – February 2021
February 2, 2021
What are some of the lessons that businesses, FIs and other payment players must learn from the Nordic region about delivering a faster and more seamless disbursement experience to customers?
"In the U.S., and as a result of the pandemic, we have seen digital payments accelerate, in some cases reducing the use of cash — and while for many reasons, the U.S. may never become a near-cashless economy like… the Nordic region, there are still some lessons that can be learned with respect to how financial players can deliver and drive adoption of digital disbursements.
The first, which is already occurring, is about the value of cooperation and collaboration within the industry. Here, it is about treasury banks and FinTechs working together to deliver a seamless digital disbursement experience for businesses and consumers across the various use cases.
As the infrastructure becomes available, the next lesson learned will be to ensure there is broad education to citizens about availability and overall benefits. Treasury banks and corporate clients can play a key role in promotion as they roll out these solutions to their end users while the U.S. government, itself working toward a modern payment experience, can help be a catalyst toward driving to ubiquity. Consider the impact on awareness and adoption if the U.S. government were to roll out a digital disbursement experience for monthly benefits payments, annual tax refunds or even ad hoc stimulus money.
One point of differentiation in the U.S. compared to the Nordic region, citizens are primarily banked and moving steadily toward a cashless society, has been the golden rule of offering recipients choices. Since there is no one choice… for everyone in the U.S., the entire ecosystem must be enabled to send funds instantly to debit cards, bank accounts and mobile wallets as well as allow for cash and checks, even if these are backup choices to digital forms of payment.
With nearly 40 percent of U.S. consumers saying they would choose instant payments if they were available, our market is ready. By taking these lessons from the Nordic countries, we too can bring digital disbursements into the mainstream."
Drew Edwards
CEO at Ingo Money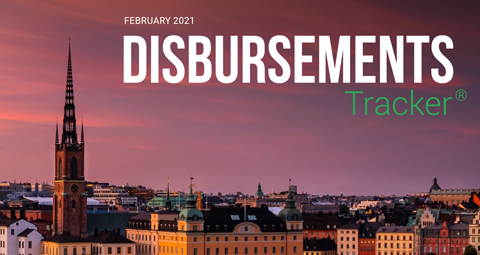 Table of Contents
WHAT'S INSIDE
A look at global disbursement shifts, including how instant payments usage is developing in Nordic nations as more consumers and businesses forgo cash, checks and card-based payment solutions
FEATURE STORY
An interview with Bengt Nilervall, payment expert at the Swedish Trade Federation, regarding the renewed interest in cashless societies and why collaboration is critical to the development and adoption of instant payments
NEWS AND TRENDS
The latest disbursements headlines, including how contactless payments are on the rise in Norway and why U.S. banks and government agencies are struggling to implement instant disbursements
DEEP DIVE
An extensive analysis of the challenges U.S. banks and businesses face in supporting instant payments and how examining developments in the Nordic region could help them overcome these barriers
PROVIDER DIRECTORY
A look at the top disbursements companies
// Related Resources
Grasshopper on the importance of offering secure, frictionless money mobility.

Regions Bank on providing superior and secure money-out mobility experiences.

An in-depth look at consumers' habits and preferences when opening and funding new accounts, whether traditional or digital-first.