Disbursements Tracker – November 2020
November 10, 2020
What is the potential of using mobile wallets for providing faster access to disbursements for unbanked consumers?
"At Ingo, we believe in and promote 'payee choice' for all consumers, including unbanked consumers, and for payments in both directions. … As the pandemic accelerates all consumers' digital adoption and spurs a greater necessity for faster access to funds, consumers who were used to transacting physically at stores using cash are being driven into the digital world, where choice becomes even more relevant. The cornerstone of payee choice is to seamlessly make all relevant account types and payment methods available 24/7 when the consumer or small business is making the choice.
There is no doubt mobile wallets are already relevant and picking up steam, thanks to the pandemic. PayPal alone has almost 300 million registered users, many of whom would be considered unbanked or underbanked. This is leading more of our clients to instruct us to 'turn on' PayPal and other wallets in their customer experiences because it is relevant.
Often these mobile wallets are more cost-effective for the corporates and the FinTech companies they partner with. For example, PayPal, unlike the banks, has built-in methods available to verify identities. With bank accounts, authentication usually requires engaging costly third-party identify verification and account ownership services. But with PayPal, a server-to-server exchange of information allows Ingo to richly authenticate with organic data, eliminating third-party costs.
Furthermore, our direct integration and settlement relationship obviates the need to route through third-party rails, also reducing costs. We see mobile wallets like PayPal as a significant and material component in the future of disbursements and payee choice for all consumers and small businesses, including the unbanked segment. Rather than think of people and businesses as banked or unbanked, I think the new terminology should be 'digital versus analog' transactors."
Drew Edwards
CEO at Ingo Money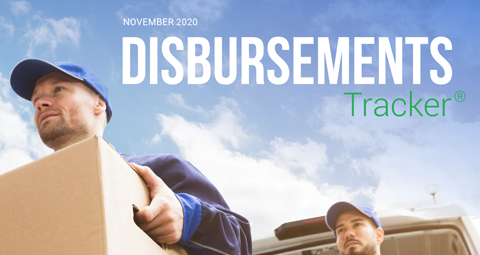 Table of Contents
WHAT'S INSIDE
The latest disbursements developments, including how the ongoing pandemic is affecting unbanked individuals as well as these shifts' impacts on digital and instant disbursement trends
FEATURE STORY
An interview with Alani Kuye, CEO of on-demand moving platform Phlatbed, on how mobile and instant disbursement solutions could help keep money moving to unbanked members of the gig economy
NEWS AND TRENDS
Recent disbursements headlines, including human resources membership association SHRM's rollout of a new instant disbursements mobile app and how more fraudsters are beginning to target P2P apps
DEEP DIVE
An examination of the pandemic's impacts on unbanked consumers and a look at how mobile banking tools can help them send and receive funds as well as participate in the broader financial ecosystem
PROVIDER DIRECTORY
A look at the top disbursements companies, including one addition: PhonePe
// Related Resources
Employees Need Their Money — Now

Paper Processes Slow Government Disbursements

Money Mobility Tracker – September 2022

The future of money mobility will hinge on balancing convenience and cybersecurity

Phone-To-Phone Payments: The Next Frontier