On a Mission to Make Money Movement
Instant, Digital and Secure
Since 2001, we have focused on a singular mission: to give people and businesses instant, digital and secure access to their money. Anytime. Anywhere. In any account they choose. It's what we call Money Mobility™.
Ingo Money powers embedded instant payments and payouts for fully digital, cloud-based platforms, mainframes and everything in between, bridging the gap between old payment methods and new ones to deliver modern payments experiences.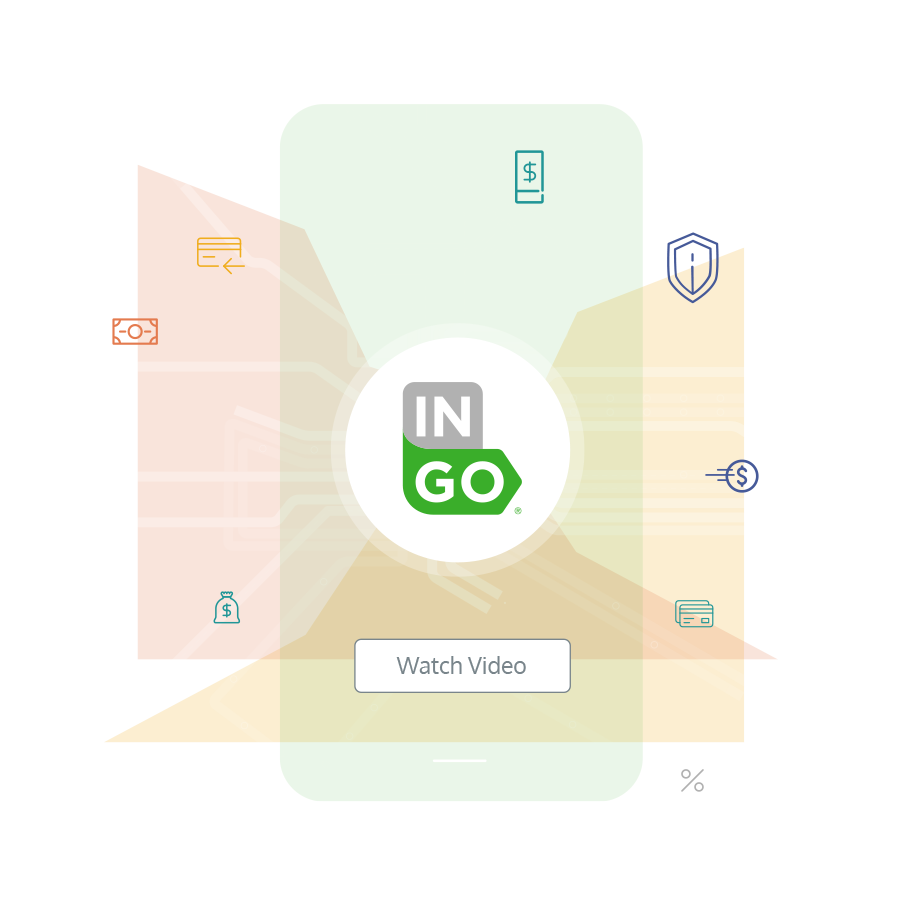 Our Ingo Payments Network™, the industry-leading network of networks, provides the technology platforms and expert risk management that make embedded instant money possible. Delivering on the promise of instant money takes a payment network with nearly endless reach: to bank accounts by debit card and by bank transfer; to prepaid cards, credit cards and lenders and merchants of all kinds; to digital wallets like PayPal, Venmo, Apple Pay and Amazon; and sometimes it takes cash. We do it all—with one easy integration—because when you can pay anyone, you can pay everyone.
Highlights in History
2022
Introduced Inbound Digital Transfer & Risk Services with zero fraud guarantee protection
2021
Introduced network risk management API services
Extended payment network reach to The Clearing House for RTP instant bank transfer
Introduced SaaS Disbursements Marketplace platform multi-party payments
Introduced industry's first cross-platform, open-loop Ingo P2P Payments network
2020
Launched IngoPay SaaS Disbursements Marketplace platform with Liberty Mutual and Safeco Insurance
Launched Green Dot instant mobile check cashing
Extended payment network reach to Venmo and launched Venmo instant mobile check cashing
2019
Launched B2C disbursements with KeyBank
Launched IngoPay SaaS Disbursements Marketplace platform with GEICO
Extended payment network reach to ACH bank transfer
2018
Launched B2C disbursements with Goldman Sachs
Extended payment network reach to MoneyGram, adding real-time cash payouts to more than 40,000 agent locations
Launched debit card inbound payments acquiring with Visa and Mastercard
2017
Introduced IngoPay Iframe and SaaS Disbursements Marketplace™ platforms
Launched industry's first online loan and line of credit disbursements platform
Launched PayPal instant mobile check cashing
2016
Launched American Express instant mobile check cashing
Extended payment network reach to Amazon
Introduced IngoPay API disbursements platform to banks & businesses, providing network reach to 4.5B accounts
2015
Extended payment network reach to PayPal
Launched Netspend instant mobile check cashing
Extended payment network reach to regional debit networks to achieve ~100% push-to-debit success
2014
Acquired Fuze Network for gateway, processing and intelligent routing to create the Ingo Payments Gateway
Launched instant mobile check cashing with 14 clients, including U.S. Bank and T-Mobile
Extended payment network reach to Mastercard, American Express, Discover, private label credit cards and bill payment
2013
Launched the industry's first instant mobile check cashing service for Regions Bank
Launched H&R Block instant mobile check cashing
Introduced the Ingo Money App, a direct-to-consumer instant mobile check cashing service, in partnership with Visa
2012
Launched push-to-debit as Visa's first original credit transaction originator in the U.S.
Acquired Clear Payments, Inc. for Check 21 clearing technology to deliver mobile deposit and check cashing services
Extended network reach to Green Dot, RushCard, Walmart MoneyCard and H&R Block prepaid programs